Wolves here, wolves there, wolves everywhere!
17 May 2023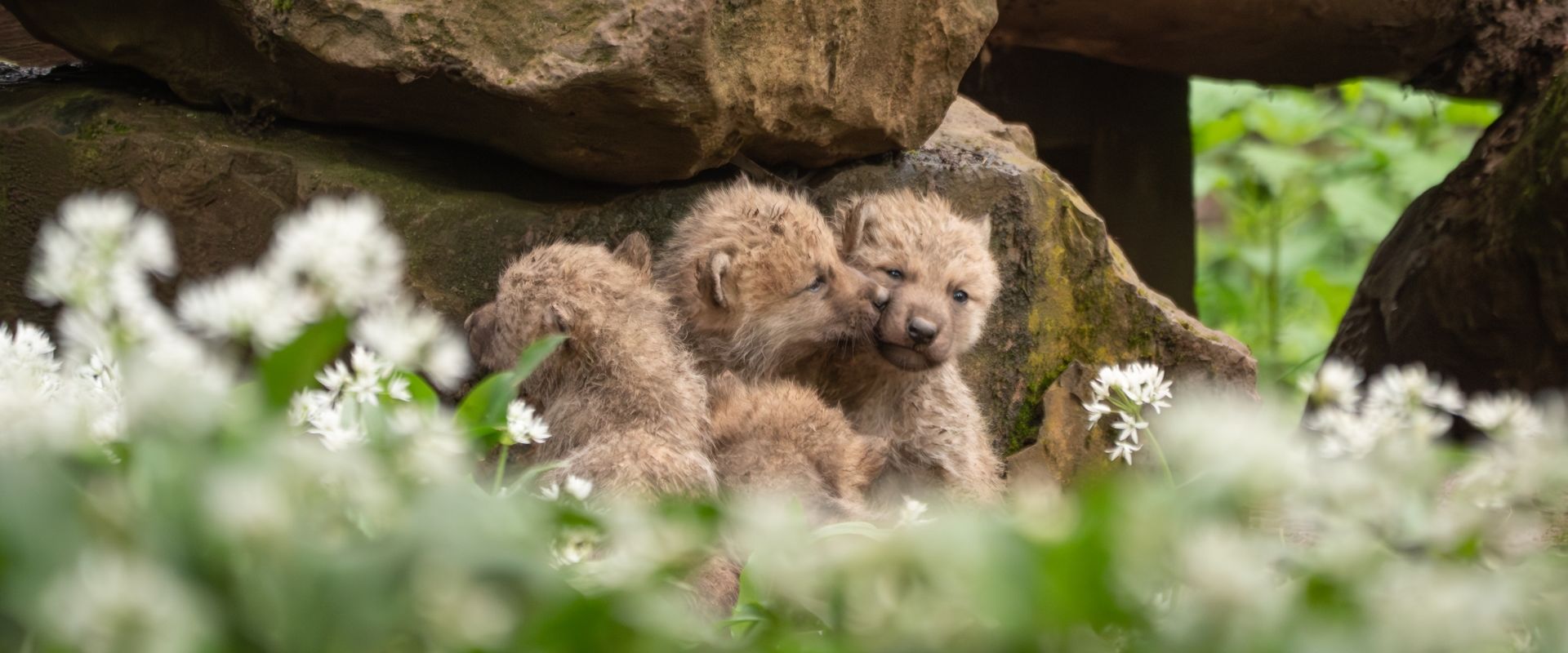 In May and June, we celebrate wolf month at the Domain of the Caves of Han! Come and admire our cute arctic wolf pups, our new pack of grey wolves and discover their fascinating secrets! Make a visit to the heart of the Wildlife Park and discover the many aspects of this his legendary animal...
In May and June, the Domain is open every day (except on the following Mondays: 22 May, 5, 12 & 19 June), so you have plenty of opportunities to enjoy this stunning nature show in the heart of the Park!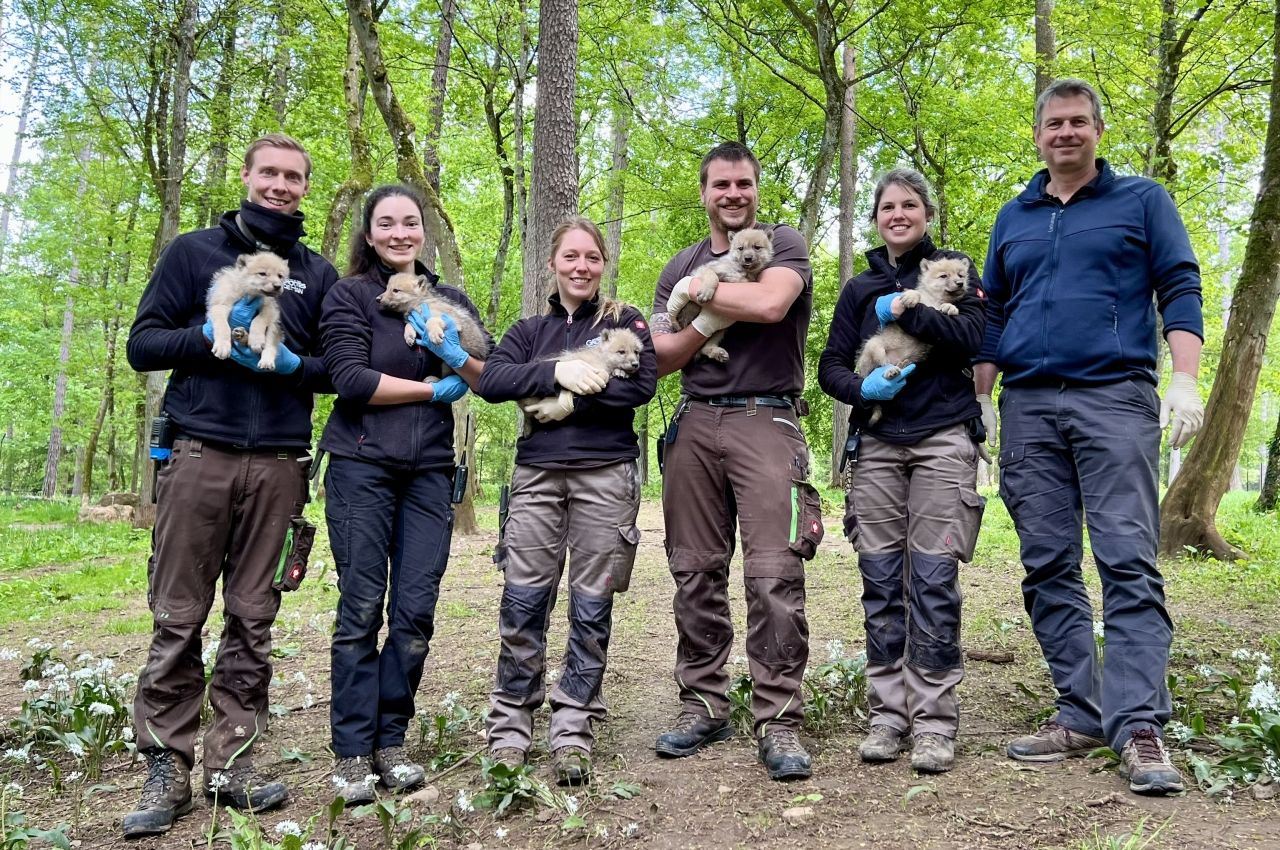 Baby boom in the Park: birth of 5 arctic wolf pups!
Our she-wolf, Keysa, just spent a few days in the wolf den before giving birth to 5 adorable Arctic wolf pups. To the delight of the Park visitors, these cute little balls of fur are taking their first tentative steps under the watchful eye of their parents.
They've had their first health check-up (weighing, determining their sex, microchipping, heart auscultation, palpation of the organs/ganglia and deworming), under the supervision of the Park vet, Goulven and the animal carers. Verdict: the 5 females are the picture of health, and weigh between 2,650 kg to 2,850 kg! We recommend you use the observation platforms that are dotted along the Wildlife Park's Walking trail for the best view of these little cuties.

A new pack of grey wolves
The Park has also welcomed 3 new grey wolves: a male, Ramsès and 2 females, Cléo and Coco. The three wolves are getting along like a house on fire! The intrepid trio is quite inquisitive and not even the tiniest bit shy: they have been exploring, playing and have already taken possession of their new living area.
We are hoping that they will form an alpha couple leading to future births... Which of the two females will seduce Ramsès? We hope to have the answer in a couple of weeks time, so fingers crossed!

Want to know more? Come and enjoy our exclusive visits!
To take a closer look at the Wildlife Park's wolves, just take part in one of our exclusive visits discovering the world of the wolf. Accompanied by a Ranger, go and discover the wolf and learn a wealth of fascinating facts about these apex predators:
A Wolf's Tale: accompanied by a nature guide, discover the wolf and its many mysteries. On 20/05, 03/06, 10/06 & 17/06, at 17h45.
A Wolf Cub's Tale: the perfect visit for junior explorers and their family! On 01/07, 29/07 & 19/08, at 17h45.
Check out our latest news and upcoming events here!