Our gift vouchers
Looking for the perfect present to surprise your loved ones? Then give the gift of nature! They will enjoy an extraordinary experience, surrounded by nature, in the heart of our magnificent Domain that stretches out over 250 hectares!
Vous avez le choix entre :
Envoyez un mail à reservations@grotte-de-han.be avec ce que vous souhaitez offrir, ainsi que le nombre d'adultes et d'enfants (et l'âge des enfants). Vous recevrez ensuite une demande de paiement par virement bancaire. Une fois l'argent sur notre compte, nous vous enverrons le bon cadeau par la poste !
Take your pick among :
ou a Gold Pass subscription,
an entry ticket to the Park or Cave,
• a night in one of our unique Tree Tents.
Send an email to reservations@grotte-de-han.be clearly stating which one of these thrilling experiences you'd like to give and detailing the number of adults and children (you also need to mention the children's age). You will then receive a payment request for a payment by bank transfer. Once we have received your payment, we will send you your gift voucher by post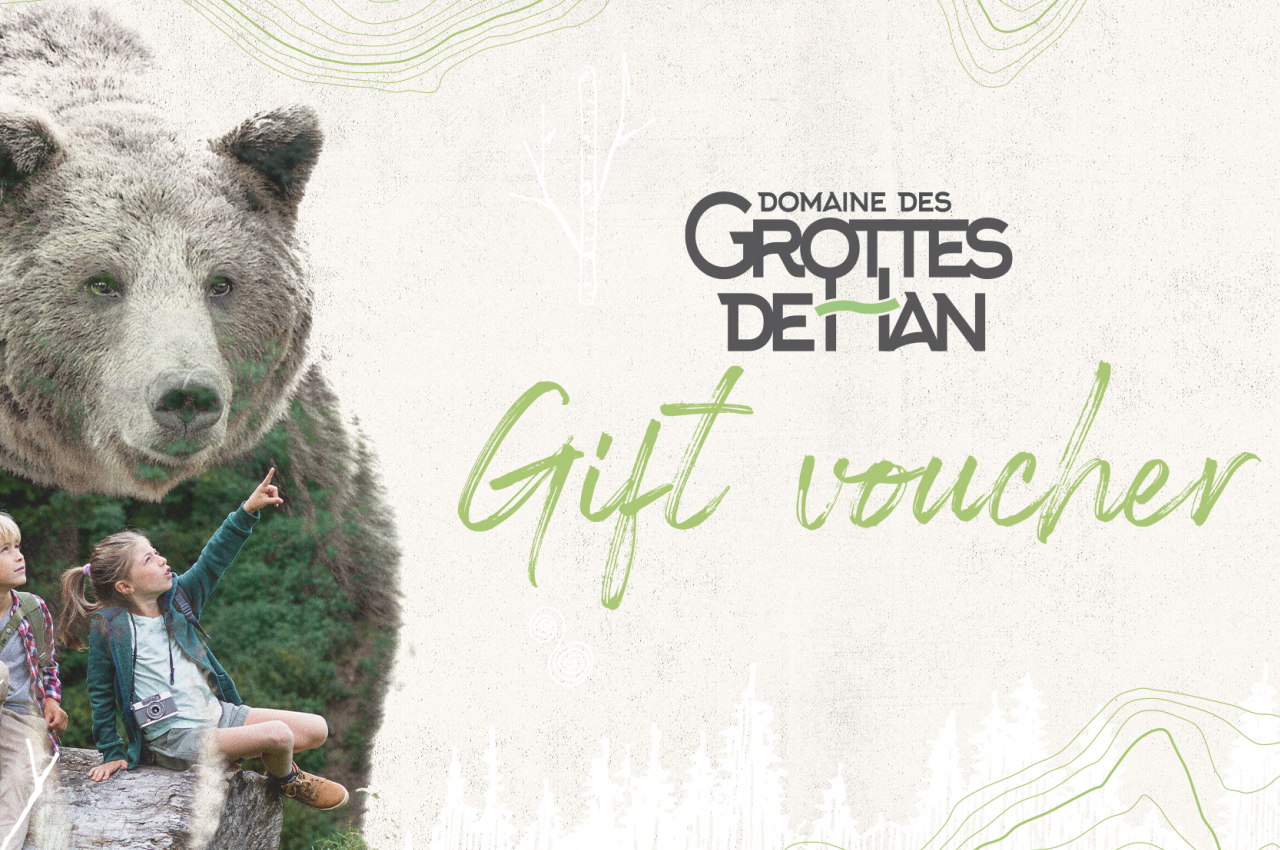 Got questions?
Feel free to contact our Bookings Team: