Your visit
A journey that is unique in its kind
Accompanied by your guide, dive into a fascinating underground world and discover its stunning geological treasures.
An enchanted underground world
As soon as you set foot in the Cave, your surroundings work their magic… Explore secret galleries and immense cave chambers, decorated with a wide array of draperies (or curtains), stalactites and stalagmites. The river Lesse plays hide-and-seek in the Cave, crossing your path every now and then…

In the gigantic Weapons Room (nearly 110 meters underground), you can discover the sheer magic of the new sound and light show: Origin. Let yourself be carried away on a journey through the millennia, back to the origins of our world…

Good to know
On your way back, drop by the PrehistoHan museum so you can dive into the Cave's rich history and discover the fabulous archaeological treasures uncovered on the site. Free entrance to the PrehistoHan museum on presentation of your Cave or PassHan ticket.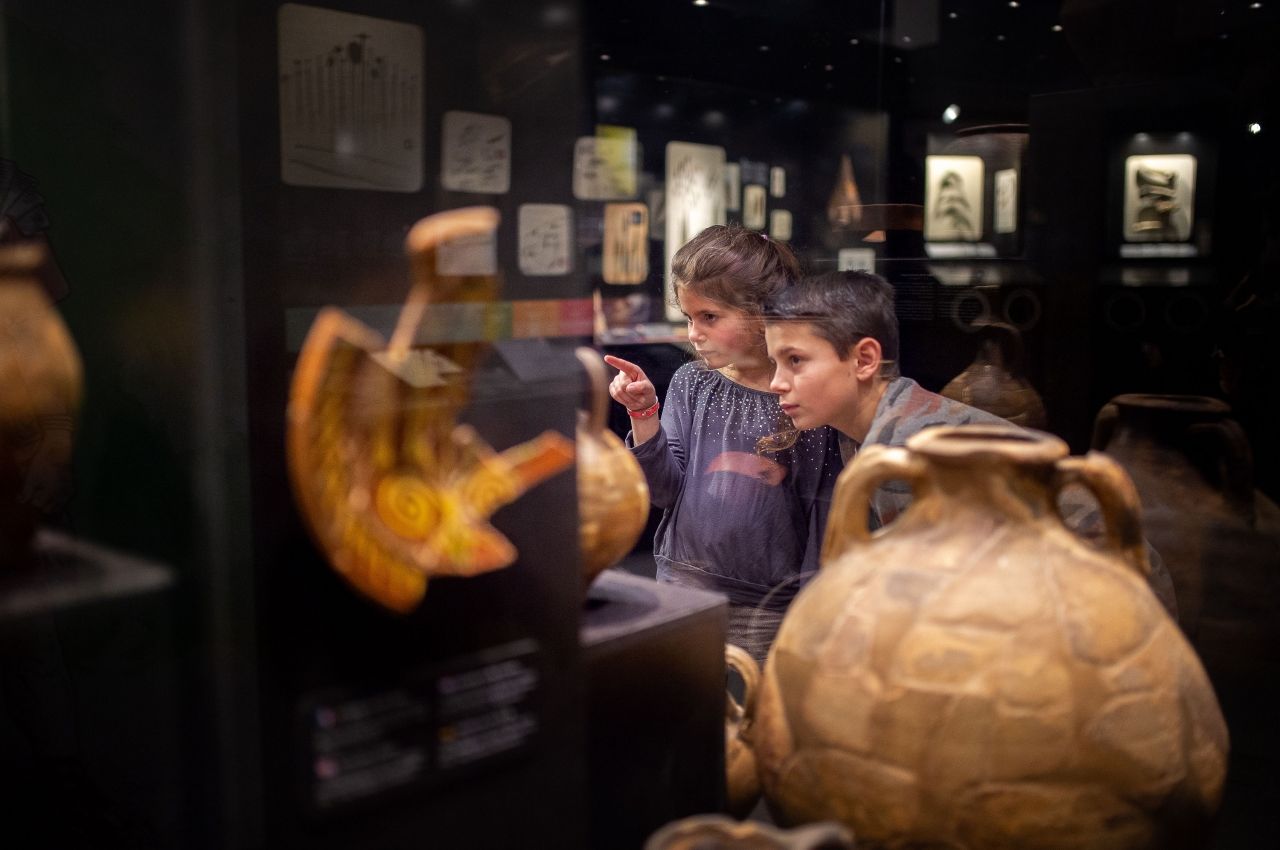 Got questions?
You'll find your answer in our list of frequently asked questions about the Cave.
Exclusive visits
All year round, the Domain of the Caves of Han offers a dazzling array of exclusive visits. So why not explore the Domain from a different angle?