The Famenne-Ardenne UNESCO Global Geopark
The Domain of the Caves of Han is located in the very heart of the Famenne-Ardenne UNESCO Global Geopark. In 2018, the Famenne-Ardennes area, crossed by a narrow strip of limestone known as the "Calestienne", was recognised by the UNESCO, and became the very first of its kind in Belgium!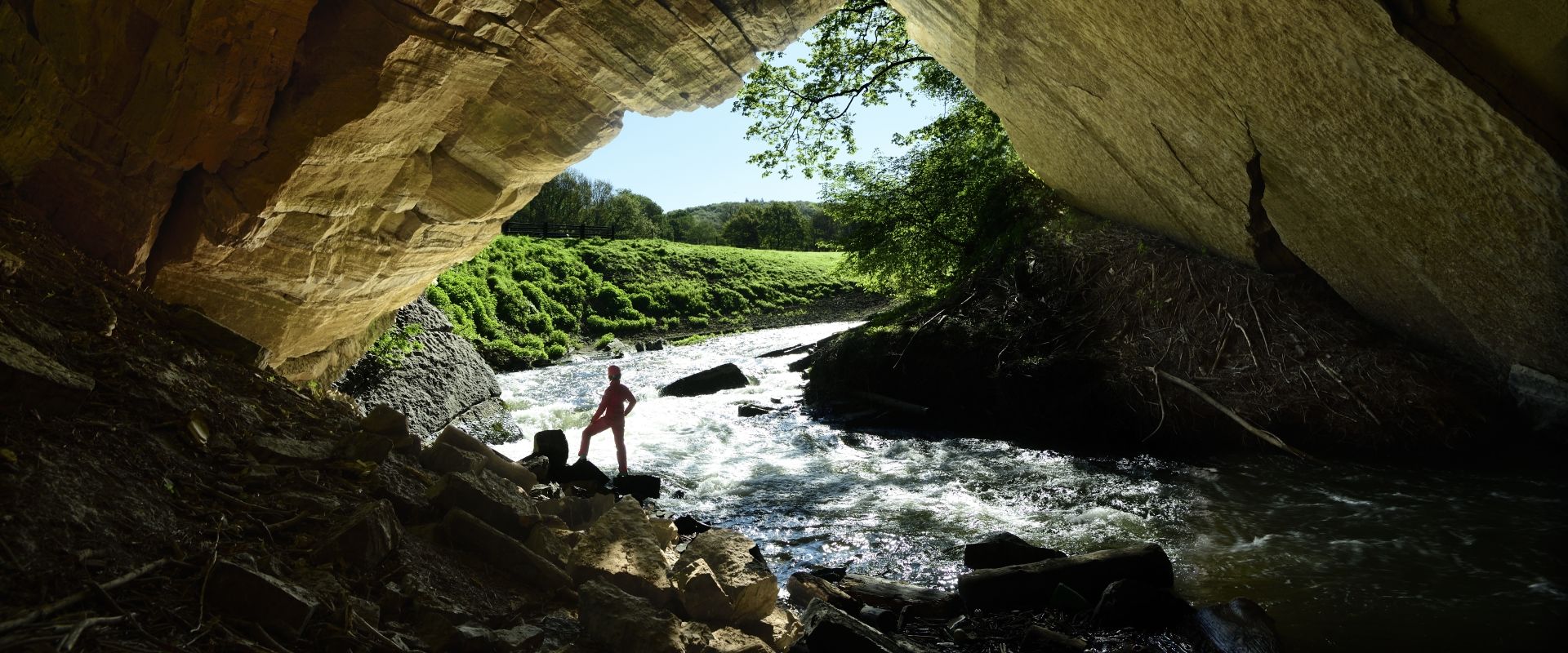 What on earth is a Geopark?
Well, a UNESCO Global Geopark, as its name already suggests, is a label awarded by the UNESCO to a single, unified geographical area which boasts geological heritage sites and landscapes of international significance. A UNESCO Global Geopark strives for the sustainable development of an area, and tries to raise local awareness of its distinctive natural and cultural heritage, enabling locals to feel a sense of pride and strengthen their identification with their area.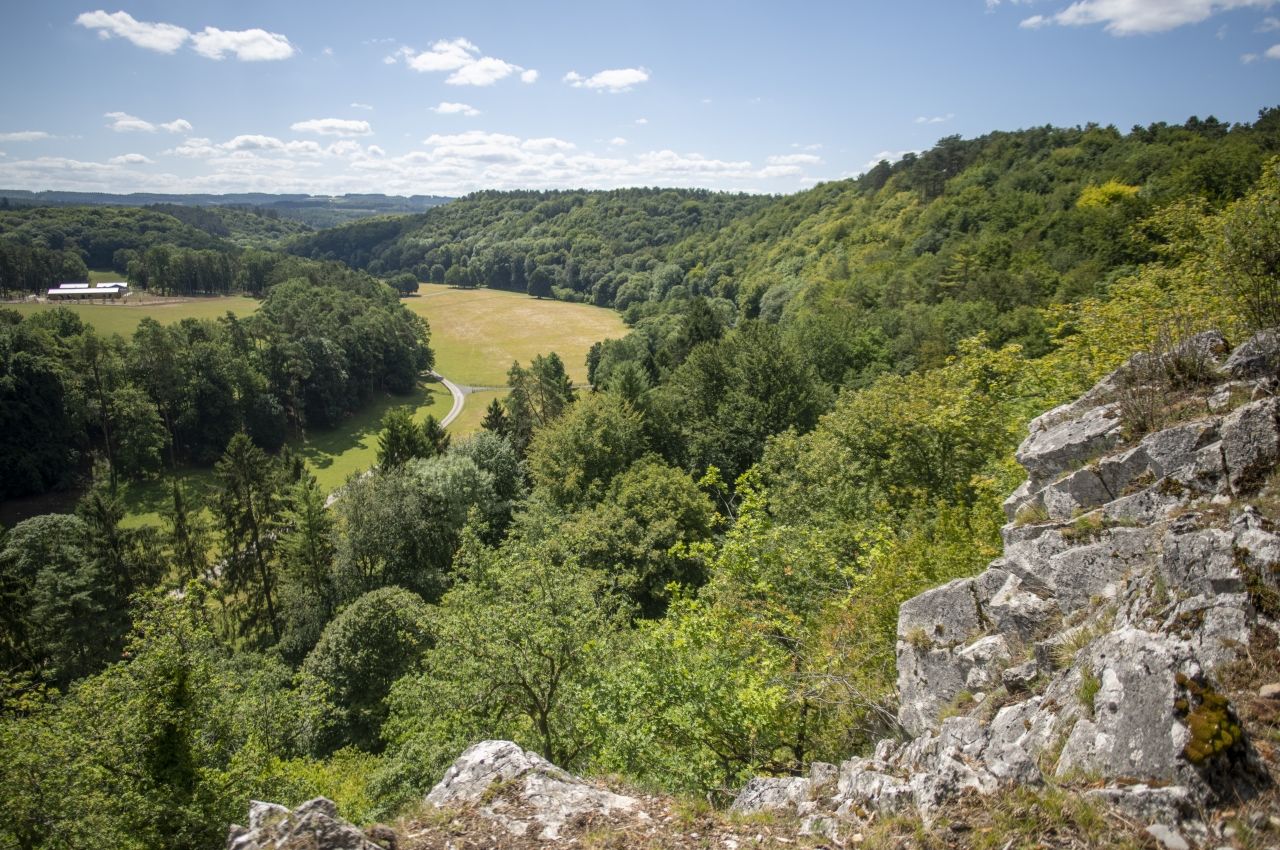 An extraordinary geological potential
The Famenne-Ardenne UNESCO Global Geopark stretches out over 915 km² and covers 8 municipalities: Beauraing, Durbuy, Hotton, Marche-en-Famenne, Nassogne, Rochefort, Tellin and Wellin. The Geopark is crossed by 3 river valleys; that of the Lesse, the Lomme and the Ourthe. The area boasts an extraordinary geological potential that is a key tourist attraction and the object of scientific interest.The area boasts unique geological formations that are highlighted in several fields, such as tourism and scientific research.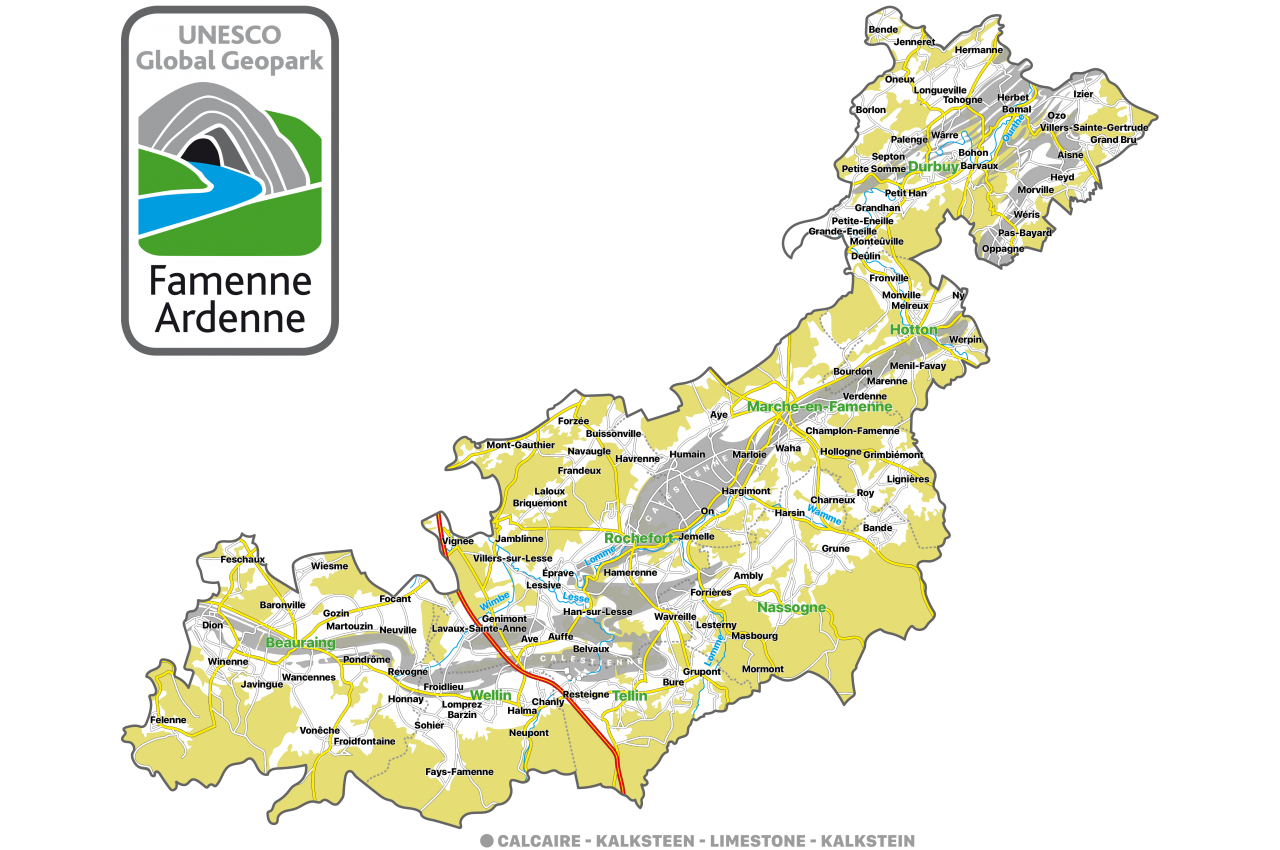 The Domain: an extraordinary natural site
Located in the heart of the Geopark, both the Caves of Han and the Domain's Wildlife Park are major landmarks and essential sightseeing !
The stunning Chasm of Belvaux – set in the heart of our Wildlife Park – is also the symbol of the Famenne-Ardenne UNESCO Global Geopark. It is on this very spot that the river disappeared into the limestone rocks of the Boine Massif, carving out the Cave of Han. After flowing underground for 2 km, the Lesse resurfaces at the Hole of Han, the cave exit. This sinking river (also known as a "losing stream"), disappearing into the Chasm of Belvaux and then resurfacing at the Hole of Han is a hydrogeological phenomenon that is unique in its kind in Western Europe!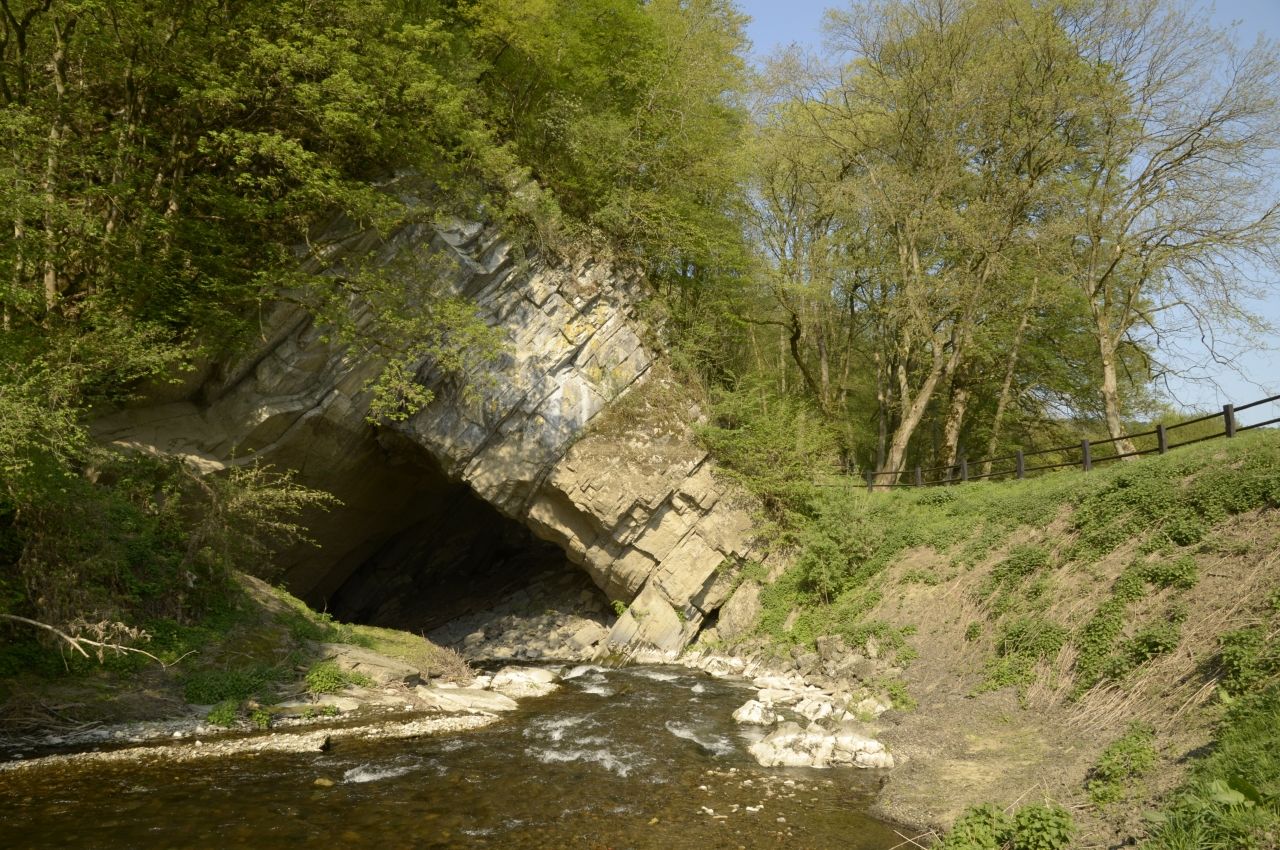 The area has a long-standing tradition as a popular holiday destination, attracting visitors not only from Belgium, but also from all over Europe....The Famenne-Ardenne Geopark is definitely essential sightseeing! For more than a century, the Cave of Han has been the driving force in the expansion of tourism in the area. And it is the only natural attraction in Belgium to have been awarded 3 stars in the famous Michelin guide!