Address
Domain of the Caves of Han
Place Théo Lannoy
5580 Han-sur-Lesse
Belgium

NavSat coordinates:
Lat.: 50.126241
Long.: 5.187597

Car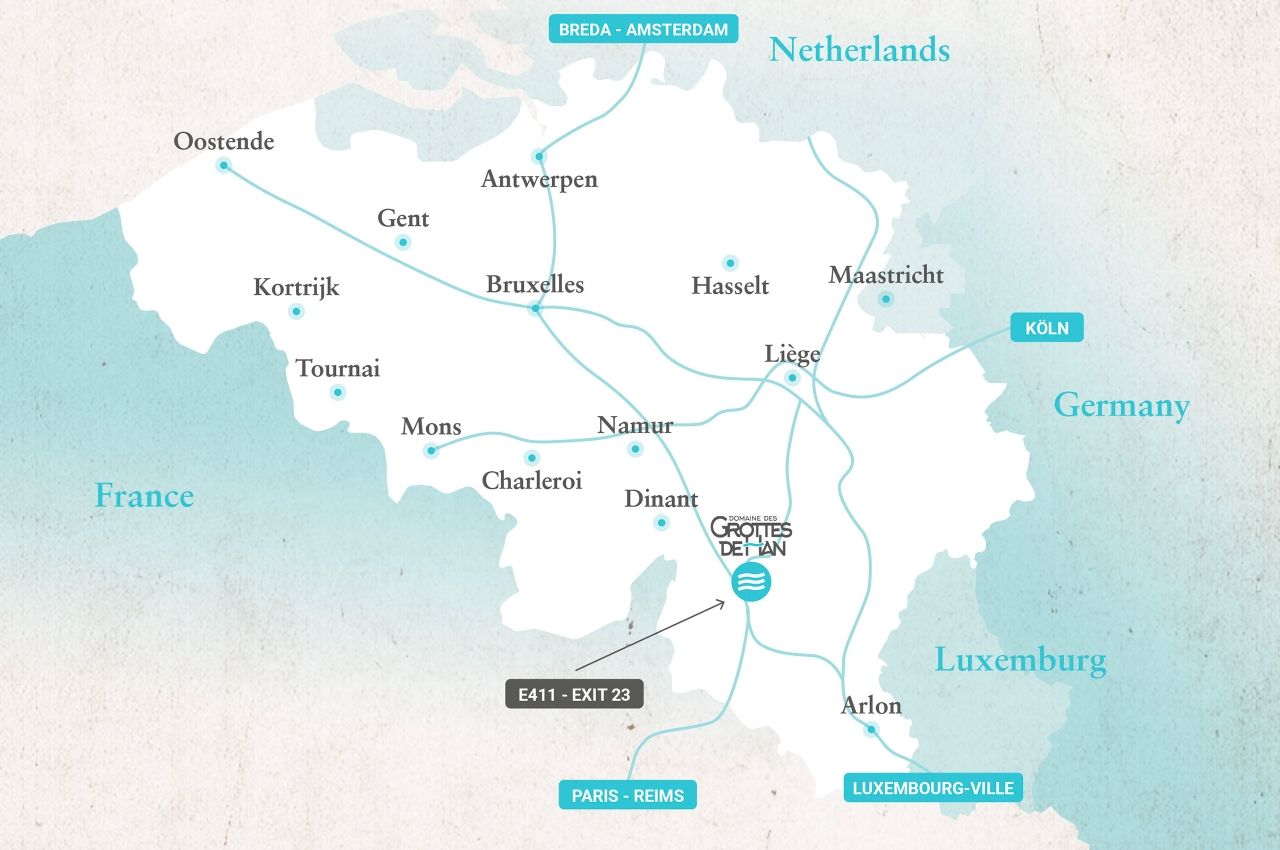 The Domain is located:
150 km from Antwerp, 75 km from Liège, 55 km from Namur and 95 km from Charleroi.
From the Netherlands: 310 km from Amsterdam, 280 km from Utrecht, 250 km from Rotterdam and 110 km from Maastricht.
From Germany: 200 km from Cologne and Saarbrücken, 125 km from Aix-la-Chapelle and 155 km from Trier.
From Luxembourg: 110 km from Luxembourg City.
From France: 170 km from Reims and Metz, 205 km from Lille, 225 km from Nancy, 315 km from Paris, 330 km from Strasburg and 375 km from Colmar.
To get to Han-sur-Lesse, simply follow these directions:
On the E411 motorway (travelling from Brussels or the Grand Duchy of Luxemburg): exit n°23 (Wellin)
On trunk roads: take the N4 Arlon –Luxemburg or the N63 from Liège
Parking
There is no car park in the Domain of the Caves of Han. There are municipal car parks in the village centre where you can park for € 7 per day. You can access them via the rue de la Lesse. During the peak season, some villagers also provide parking areas for a fee.

Carpooling
You're travelling to the Domain by car and you have room for passengers? Or you'd rather be a passenger and let someone else do the driving?

Travel to here by using the Blablacar carpooling service and get a €3 voucher/person, to be redeemed in our souvenir shops and in our restaurants and food spots.*
*On presentation of your booking confirmation (on paper or on screen) at the Information Desk, 1 voucher per carpooler (for drivers and passengers), to be redeemed on the day of your visit, for a minimum spend of € 12 or more (max. 1 voucher per purchase). Cannot be used to buy tickets and cannot be combined with other offers.
Public transport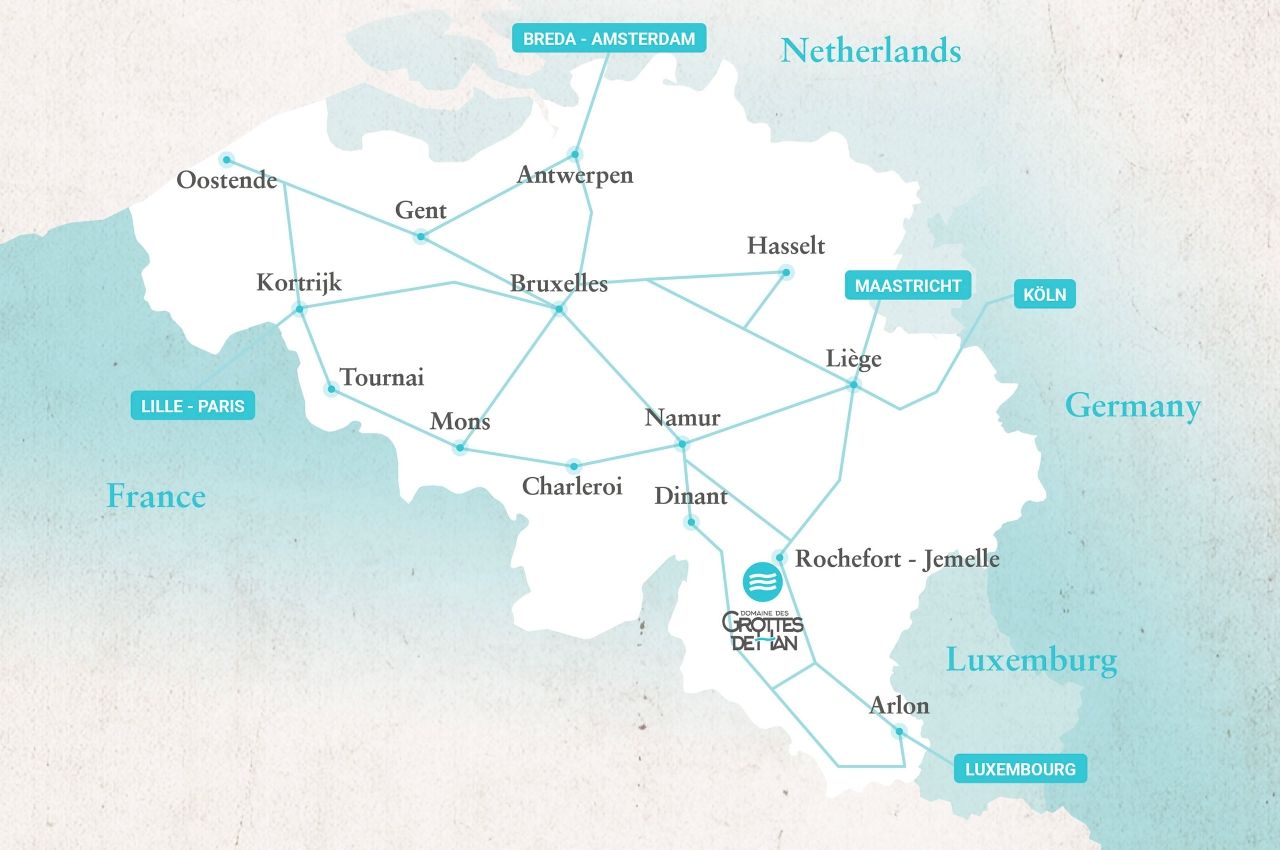 The Domain is 10 km from the closest Belgian railway station called "Rochefort-Jemelle". There are direct trains from Brussels (1h30), Namur (40 min) and Arlon (1h).
From the Rochefort-Jemelle train station, take the number 29 TEC bus towards Grupont, and get off at the bus stop near the church (Han-sur-Lesse Eglise), the bus journey takes about 14 minutes.
Bicycle
Make the most of your visit and cycle along the beautiful RAVeL foot- and cycle path (a former railway line) that links Houyet to Jemelle (22 km) to get to the Domain. The highlights of your bike ramble? Cycling along the river Lesse, discovering stunning landscapes, travelling through deep forests and bucolic valleys…

Have a look at the interactive map of the RAVeL.

Want to rent a bicycle in Han-sur-Lesse and enjoy a bike ramble discovering our stunning area?
Cycling maps available from the Han-sur-Lesse Tourist Information Centre, located next to the church, in the village centre.