Persons with Reduced Mobility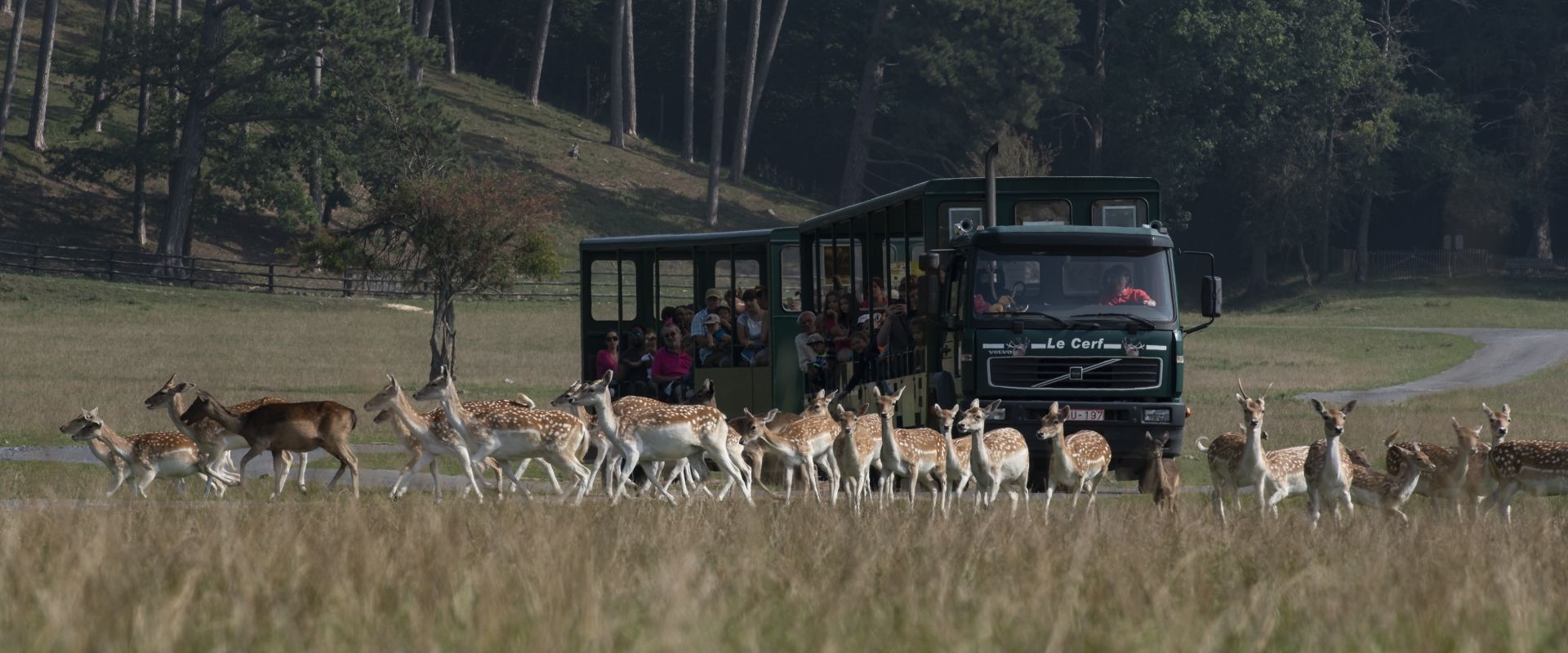 Over the past couple of years, the Domain of the Cave of Han has made considerable efforts to provide access to visitors with disabilities or reduced mobility. In addition to the many adaptations, our guides and hospitality staff have received disability awareness training, and are happy to help you any way they can!

For its efforts in the field of visitor accessibility, the Domain won a CAP 48 (a Belgian charity whose main aim is to help disabled people) award.
⚠️ Important information: the regular tour of the Cave (365 steps) and the visit to the Wildlife Park are not accessible to wheelchair visitors. You can however visit the Wildlife Park in a Safari-bus if you can remain seated for 1h30 on one of the Safari-bus's seats.
Individual visits
⚠️ Important information: these visits are temporarily suspended for 2022 owing to COVID-19 health and safety measures. As we cannot guarantee social distancing in the Safari-buses nor in the Caves we feel it is in the interest of your safety to cancel these visits. We deeply regret as we have our heart set on organising these special visits. But, taking into the account the current circumstances, we felt it was preferable to postpone these visits until next year. We apologise for any inconvenience.

Group visits
Tours can be taken throughout the season depending on availability, except in July and August.
Prices: see our usual group prices
Good to know
It is important to bring an able-bodied companion of similar weight for each visitor in a wheelchair.

PrehistoHan
The PrehistoHan museum is located on the first floor of our restaurant "La Verrière", and can be visited by visitors with reduced mobility thanks to a lift.
Han 1900
The only part of the museum that is accessible to persons with reduced mobility is the ground floor. But the good news is that the largest part of the museum collection is housed on that very floor!
Disabled-accessible holiday cottages