Persons with Reduced Mobility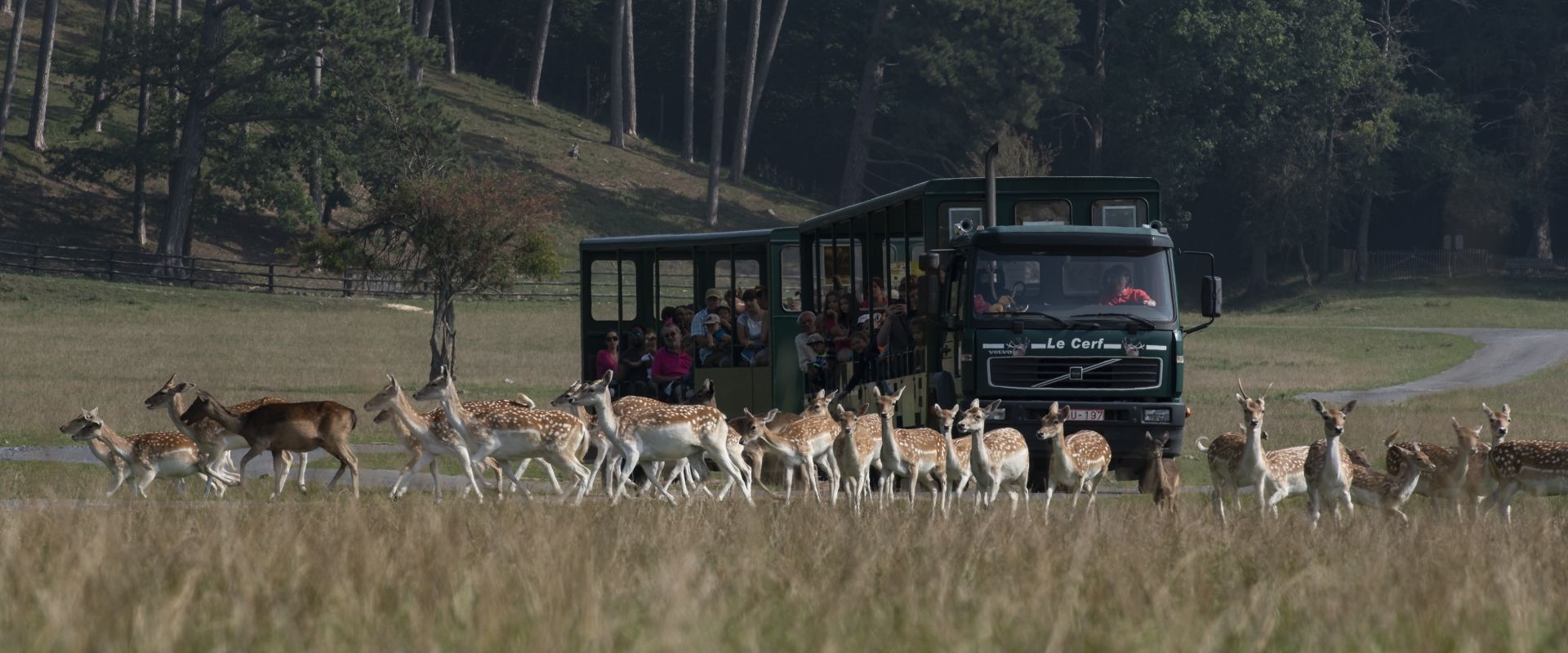 Over the past couple of years, the Domain of the Cave of Han has made considerable efforts to provide access to visitors with disabilities or reduced mobility. In addition to the many adaptations, our guides and hospitality staff have received disability awareness training, and are happy to help you any way they can!

For its efforts in the field of visitor accessibility, the Domain won a CAP 48 (a Belgian charity whose main aim is to help disabled people) award.
⚠️ Important: the regular tour of the Cave (280 steps) and the visit to the Wildlife Park are not accessible to wheelchair visitors. You can however visit the Wildlife Park in a Safari-bus if you can remain seated for 1h30 on one of the Safari-bus's seats.
Individual visits
The Domain organises regularly special PRM visits for individual visitors on set dates, either for the Cave (specially adapted tour, no steps) or for the Park (by Safari-bus with a trailer that is fitted out to transport wheelchair visitors).
Prices: see our usual individual prices. On presentation of your European Disability Card, you enjoy a 10 % discount on our key products (PassHan ticket, Cave & Wildlife Park tickets).
⚠️ Important: owing to the Covid-19 health and safety measures, we were unfortunately obliged to suspend these special visits in 2020.
Group visits
From September onwards, the Domain can organise special PRM visits on request for groups (by prior request, only on weekdays).
Prices: see our usual group prices
Good to know
It is important to bring an able-bodied companion of similar weight for each visitor in a wheelchair.

PrehistoHan
The PrehistoHan museum is located on the first floor of our restaurant "La Verrière", and can be visited by visitors with reduced mobility thanks to a lift.
Han 1900
The only part of the museum that is accessible to persons with reduced mobility is the ground floor. But the good news is that the largest part of the museum collection is housed on that very floor!
Disabled-accessible holiday cottages