Persons with Reduced Mobility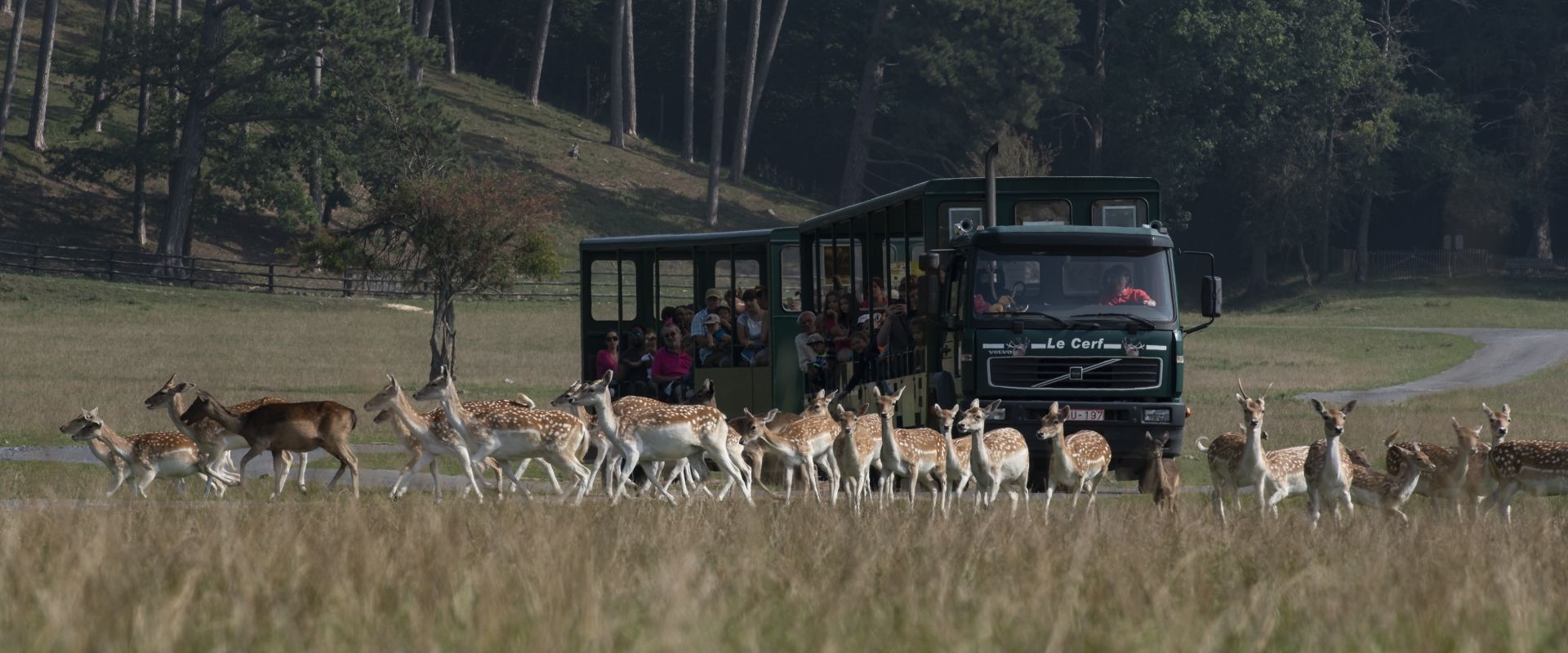 Over the past couple of years, the Domain of the Cave of Han has made considerable efforts to provide access to visitors with disabilities or reduced mobility. In addition to the many adaptations, our guides and hospitality staff have received disability awareness training, and are happy to help you any way they can!

For its efforts in the field of visitor accessibility, the Domain won a CAP 48 (a Belgian charity whose main aim is to help disabled people) award.
The Wildlife Park
A Safari-bus equipped with a lift and a bus bodied semi-trailer that can accommodate up to 10 wheelchairs, takes visitors and their escorts to the heart of the Wildlife Park, so they can discover a stunningly beautiful and untouched fauna and flora.
The Cave
If you'd like to visit the Cave of Han, there is a specially adapted route of 1.400 meters that allows visitors with reduced mobility to tour several of the most beautiful chambers in the Cave. There are no steps on this route, but it does however include several slopes. Please bring an able-bodied wheelchair attendant of similar weight for each visitor in a wheelchair.
PrehistoHan
The PrehistoHan museum is located on the first floor of our restaurant "La Verrière", and can be visited by visitors with reduced mobility thanks to a lift. The Speleogame interactive cinema has 5 seats that are wheelchair accessible.
Han 1900
The only part of the museum that is accessible to persons with reduced mobility is the ground floor. But the good news is that the largest part of the museum collection is housed on that very floor!
Individual visits
The tours are held on set dates, only by reservation: reservations@grotte-de-han.be

Dates for 2020: 12/06 - 13/06 - 03/07 - 10/07 - 04/09 - 11/09 - 16/10 - 23/10

Prices: see our usual individual prices
On presentation of your European Disability Card, you enjoy a 10% discount on our key products (PassHan ticket, Cave & Wildlife Park tickets).
Group visits
Tours can be taken throughout the season depending on availability, except in July and August.
Prices: see our usual group prices
Good to know
It is important to bring an able-bodied companion of similar weight for each visitor in a wheelchair.

Disabled-accessible holiday cottages