Sleeping in the trees: a night to remember in our Wildlife Park!
1 March 2018
Sleeping in a Tree Tent hanging between the trees, with a breathtaking view of the animals gambolling on the grasslands; how does that sound? We had our heart set on offering our visitors an out-of-the-ordinary experience, and this is how we dreamed up our Tree Tents, set in a secluded location in the heart of our beautiful Domain!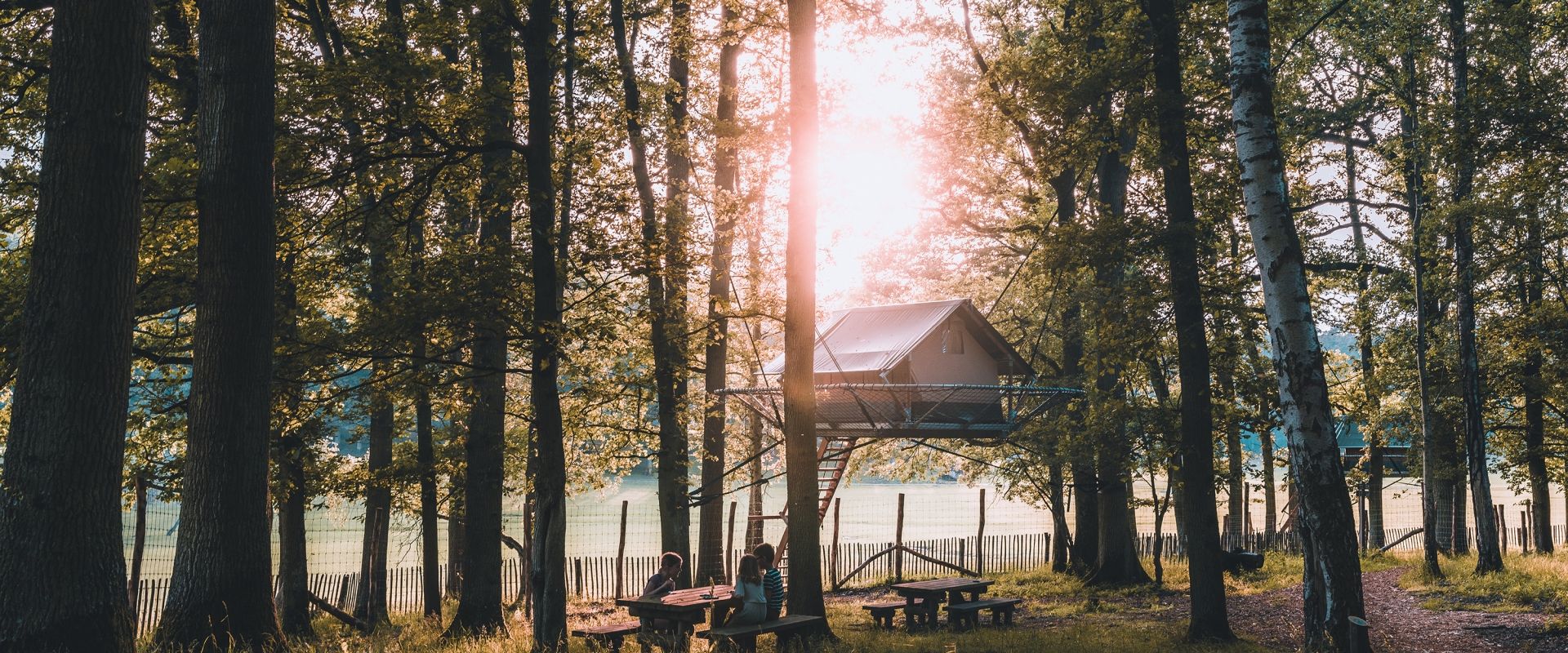 We are pleased to present our new unusual accommodation: the Tree Tents!
Perched 3 meters above the ground on platforms suspended between leafy trees, our Tree Tents offer our visitors a comfortable accommodation in the very heart of nature. They can welcome up to 4 guests (with a min. of 1 and a max. of 3 adults). Each tent is equipped with a large mattress, a lantern and a small camp bed for the 4th guest (child) as well your very own cosy little terrace, equipped with two chairs and an awning.
A unique experience in the heart of nature
No Wi-Fi and no electricity… but a perfectly idyllic setting to escape the everyday humdrum! From your terrace, you will enjoy breathtaking views of the vast plains. And from the privacy of your secluded Tree Tent you will enjoy your very own nature show with deer, Przewalski's horses, aurochs, fallow deer and mouflon gambolling on the verdant grasslands below. Surrounded by greenery you will feast your eyes on the wonderful hues that colour the landscapes at dusk and at dawn!
The experience is unique and provides an immersion into the heart of nature, a total escape from everyday life. A meal, a private tour in the company of a Ranger and, a visit to the Domain (with a PassHan) are also included in your stay! Make the most of your PassHan ticket and visit the Wildlife Park (on foot or aboard a Safari-bus) and the Cave of Han. Added bonus: you can plan your visits the day before or the day after your stay, it's up to you!