World Biodiversity Day
22 May 2022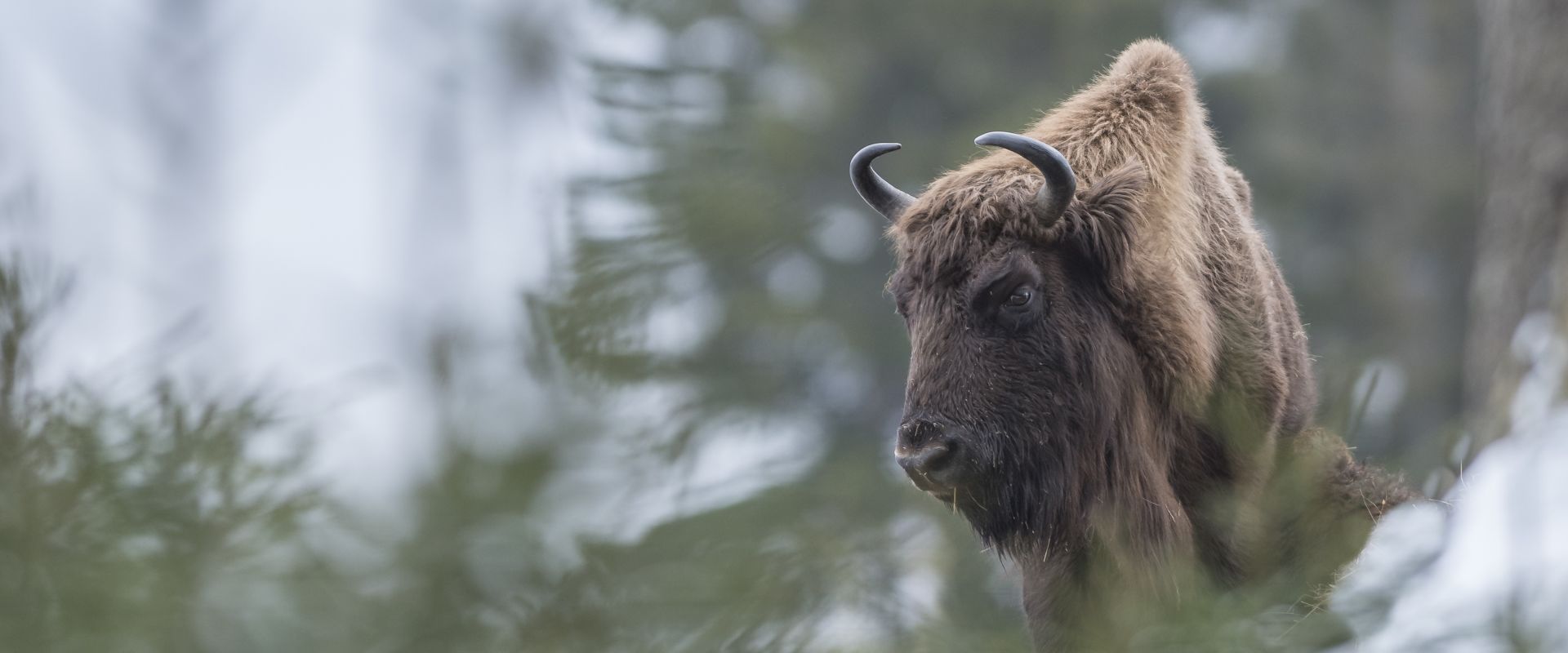 Today is World Biodiversity Day! Ideal for reminding people all over the world of the importance of preserving the many species that populate our beautiful planet.

Did you know that the Domain of the Caves of Han is committed to preservering biodiversity? We take part in a large number of conservation breeding and reintroduction programs for endangered species. Read more about our contributions to these programs below!
Reintroduction into their natural habitat
Quite a few of the animals born in our Wildlife Park have been released back into the wild: 13 European bison in Romania and in Azerbaijan, 5 Przewalski's horses in Mongolia as well as 1.400 yellow-bellied toads and 883 grass snakes in Wallonia! Each of these releases is a source of pride for all us of us here at the Domain!
Conservation breeding
Our Wildlife Park also takes an active part in several conservation breeding programs involving endangered species.
Since 2015, 6 wolverines have been born in the Park. Once they reach maturity, they are transferred to other parks with the hope that they will breed and ensure the species' genetic diversity. Did you know that the wolverine was a member of the European Big 5?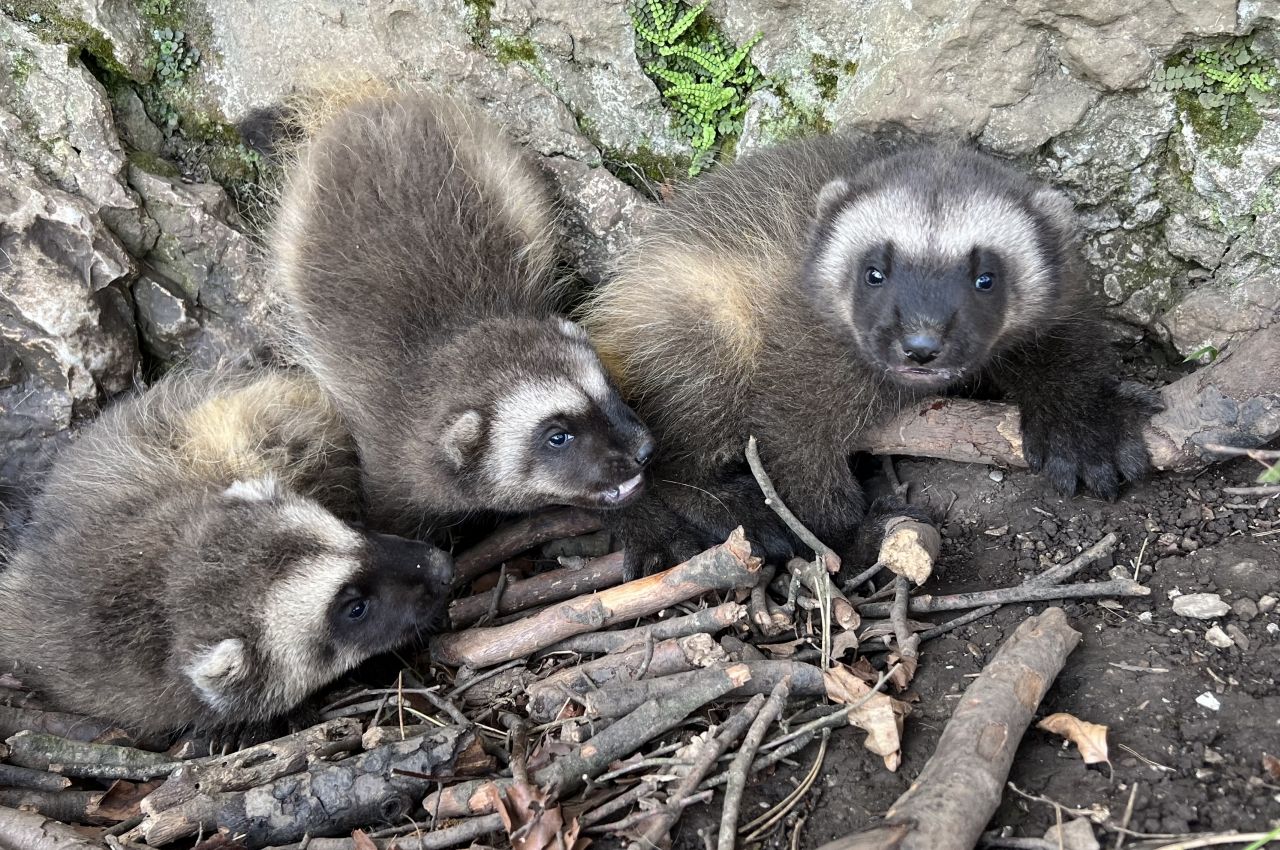 In 2022, the Wildlife Park initiated a breeding program for the forest reindeer, an extremely ancient species that has roamed the Earth since prehistoric times. With this goal in mind, our Park has welcomed 5 female reindeer as well as a designated breeding male.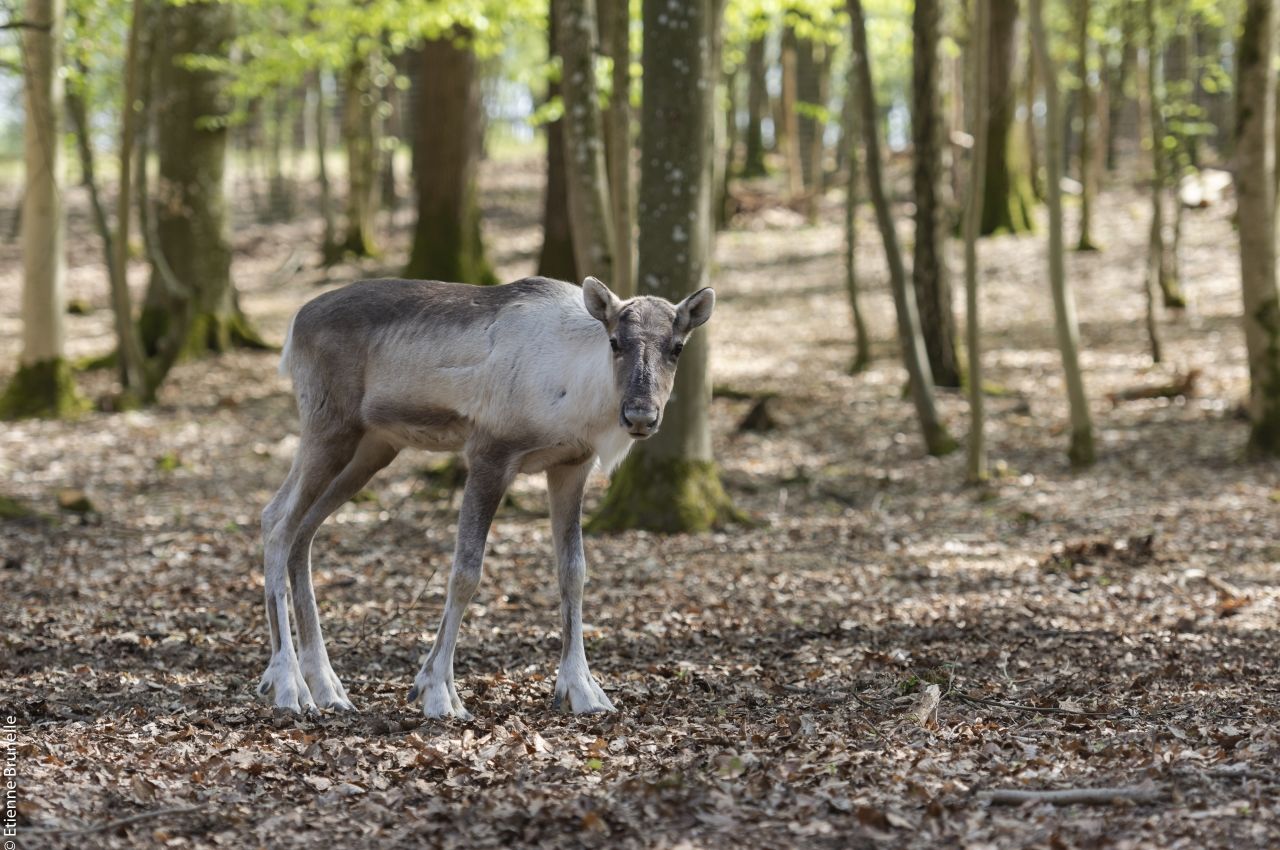 Owing to human activities and their corollaries (pesticides, power lines...), the white stork population has suffered a heavy decline during the 20th century... Late 2022, the Park welcomed 6 white storks in order to reintroduce the species to the Famenne area.
In May, we received some delightful news: the storks already living in the Park had just had their first brood! We're hoping they'll fly away at the end of the summer to join their fellow creatures and perpetuate the species... So, fingers crossed! Watch the video below to discover our storks:
Ringing of our wild eagle-owl chicks
The Wildlife Park's wild eagle-owl chickets are the picture of health and have just been ringed! Soon they will fly off for the very first time to explore new horizons... Watch them being ringed in the video below:
Follow their adventures filmed by the Bubocam, our very own owl (Bubo bubo, get it?) camera on our Instagram page "Secrets of Wildlife": www.instagram.com/cavesofhanwildlife
Check out our latest news and upcoming events here!