The Cocoon Village: enjoy top notch glamping in our cosy Cocoon tents
22 April 2021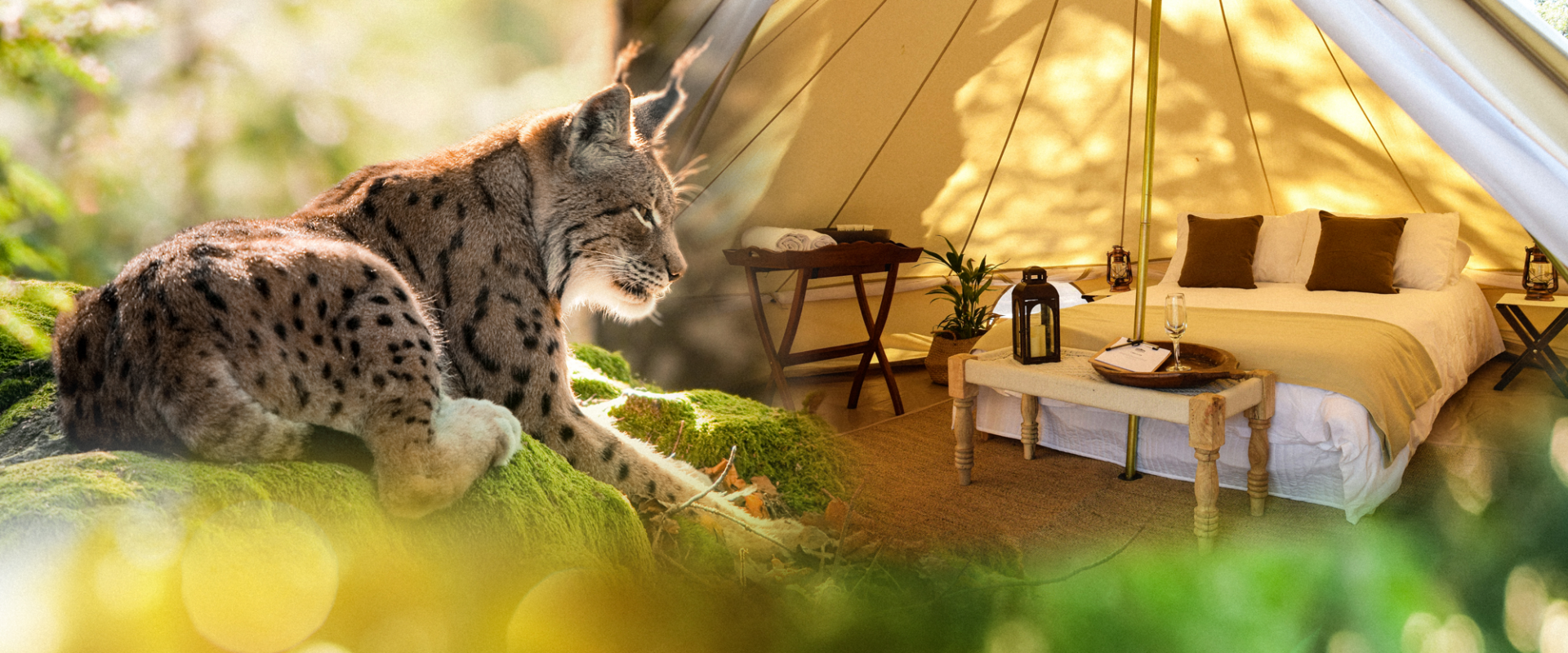 In a 12.000 m² wooded park located in the heart of the charming village of Han-sur-Lesse, the Cocoon Village will welcome you as of 13 May for a top-of- the-range stay in a cosy Cocoon tent... Immerse yourself into nature, discover the Domain from a different angle and experience a dazzling array of exclusive activites, from dusk till dawn, both in the Wildlife Park and in the Cave!
Enjoy high-quality glamping!
Our cosy and comfortable Cocoon Tents have been tastefully furnished and fully equipped; they even boast an outside area where you can unwind and enjoy your peaceful surroundings. Each tent can accommodate 2 to 6 guests. In the Cocoon Village, everything is on hand for you to enjoy a top notch getaway: barbecue areas, sanitary block, playground...
An exclusive experience, in the heart of nature
Experience an extraordinary adventure at the Domain, livened up by a wide array of activities and entertainment. This wonderfully diverse selection of events changes with the seasons and offers events that will delight both young and old. Everything is on hand to make sure you enjoy an unforgettable adventure with friends or family!
One Cocoon Pass per person is included in the price of your package and with this special ticket you can enjoy unlimited access to the four main attractions of the Domain during your stay: the Cave of Han, the Wildlife Park and the PrehistoHan and Han 1900 museums.
During your stay, you also enjoy a discount of 50 % on many of the special morning or evening visits to the Wildlife Park or the Cave as well as a 15 % discount in our (souvenir) shops and restaurants.
Staying at the Cocoon Village also gives you exclusive access to thrilling experiences at a discount rate such as the Speleo Quest, Journey to the Heart of the Earth and exclusive visits organised in the Cave or Wildlife Park.
Check out our latest news and upcoming events here!