PrehistoHan
A fascinating exhibition taking you on a journey through the millennia
Explore the traces Mankind left in the Cave throughout history and pretend to be an explorer in the Cave's subterranean depths. Promised: you will enjoy you an interactive and entertaining experience!
Online ticketing
Free visit of the PrehistoHan museum with your Cave, Park or PassHan ticket!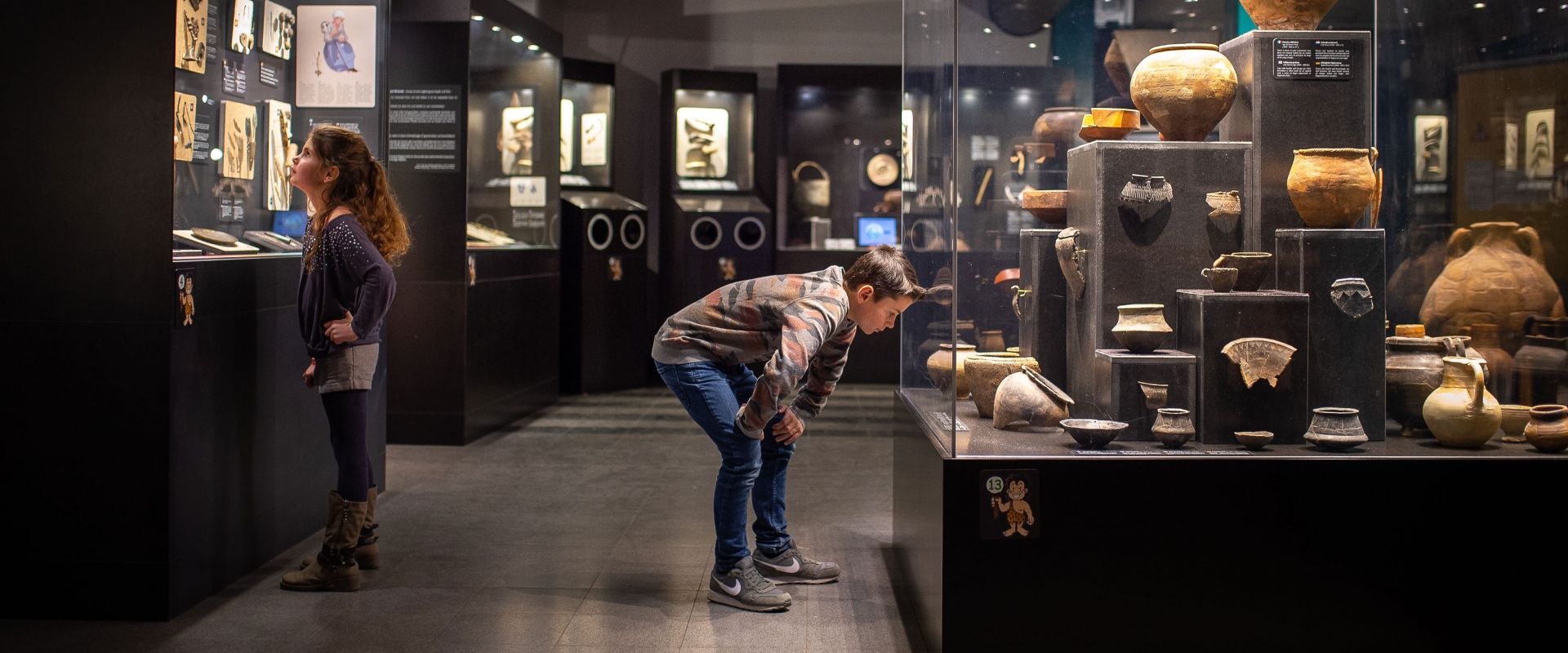 In the footsteps of the explorers
Through a vast collection of films, scale models and photographs, discover all there is to know about the archaeological excavations that have been carried out on the site for over 60 years. Learn more about the Cave's destiny as a show cave thanks to the display cases devoted to the bicentenary of the first ever crossing of the Cave.
The exhibition also recounts the explorations of Han-sur-Lesse's underground cave network, totalling over 14 km of galleries and chambers.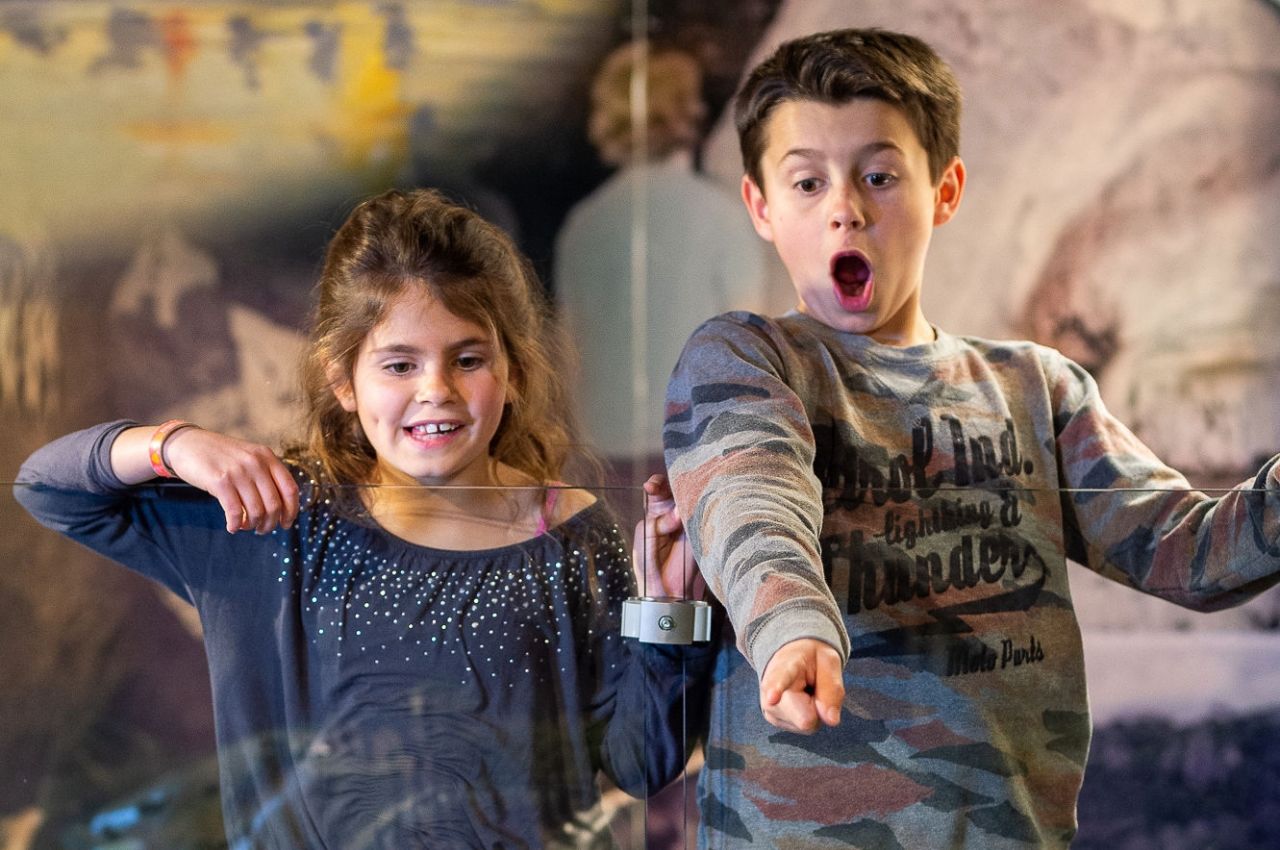 The treasures found in the river...
Admire the impressive collection exhibited in the museum: weapons, jewellery (including a stunning jewellery set), potteries… Some of these objects prove that de Cave has been occupied by man for over 10.000 years! Visit the exhibition and travel back in time, on a time journey ranging from the Mesolithic to Modern Times.
The sheer quantity as well as the quality of the objects found here is why Han is considered one of the most important sites in Western Europe for the Late Bronze Age.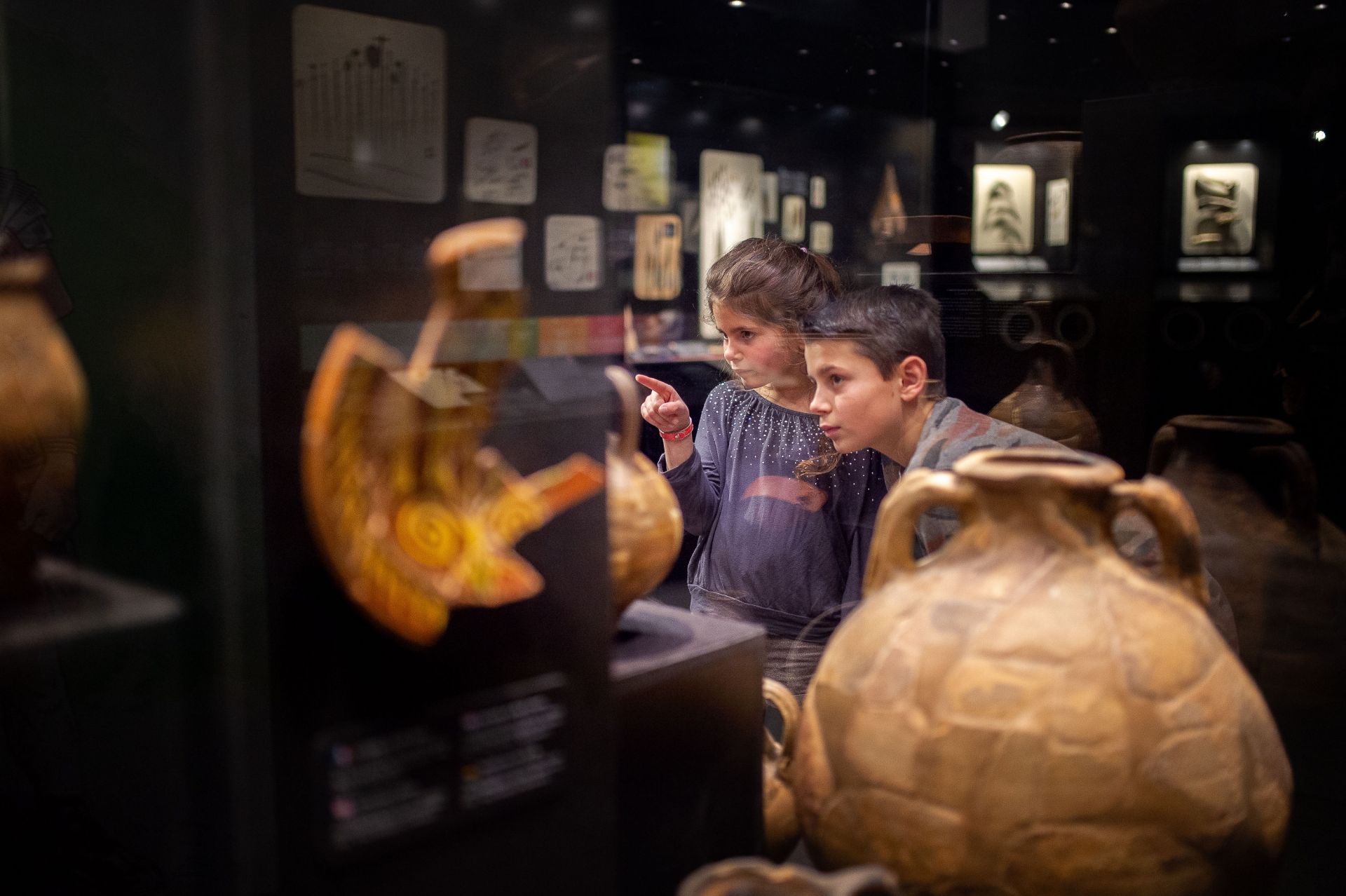 Prices
Free visit of the PrehistoHan museum with your Cave, Park or PassHan ticket! Prices at the counter:
€ 4,50/child ● € 6,50/adult

Address of the museum
Rue des Grottes 46,
5580 Han-sur-Lesse
Belgium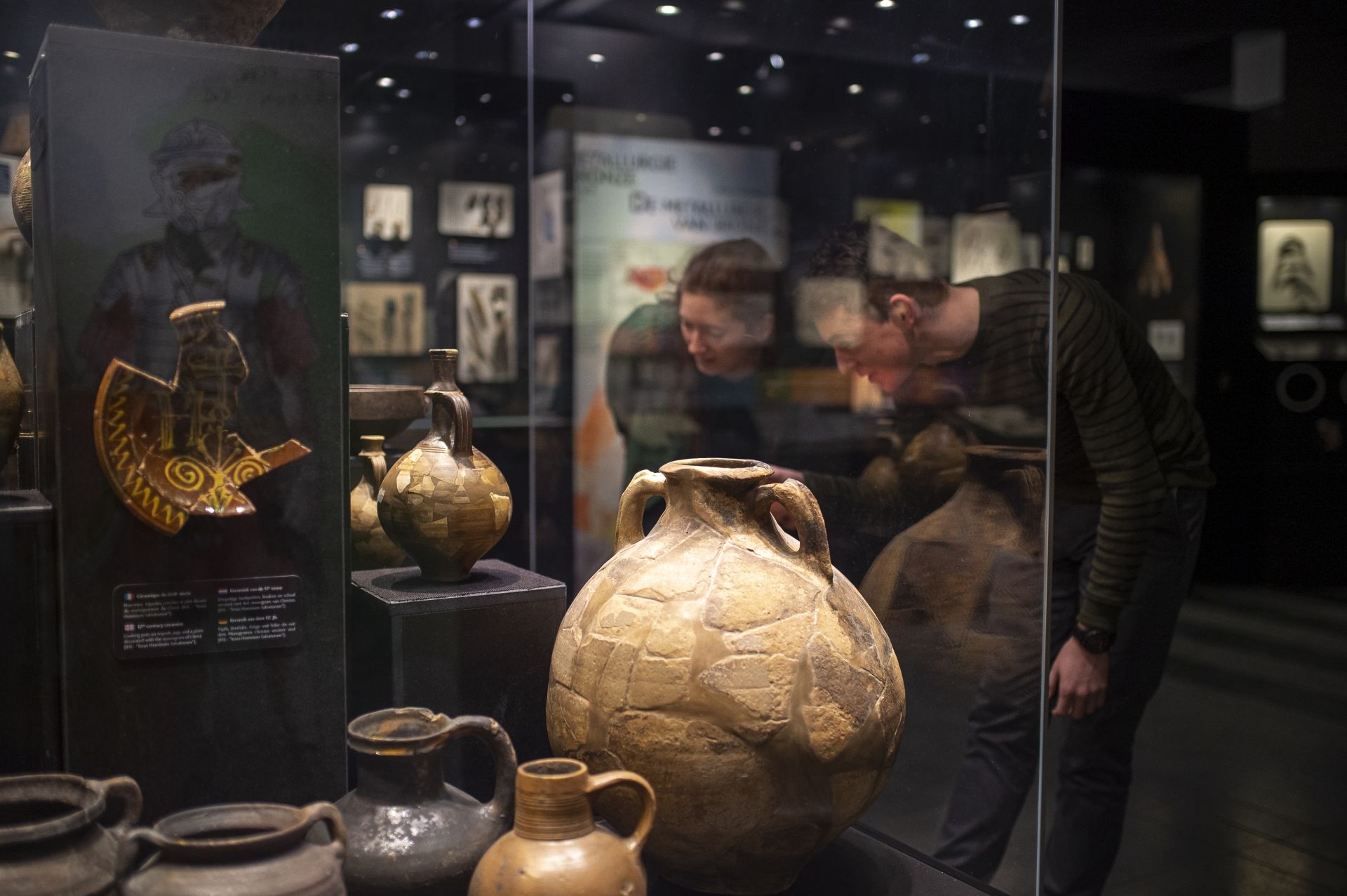 Free visit of the museum with your Cave, Wildlife Park or PassHan ticket!