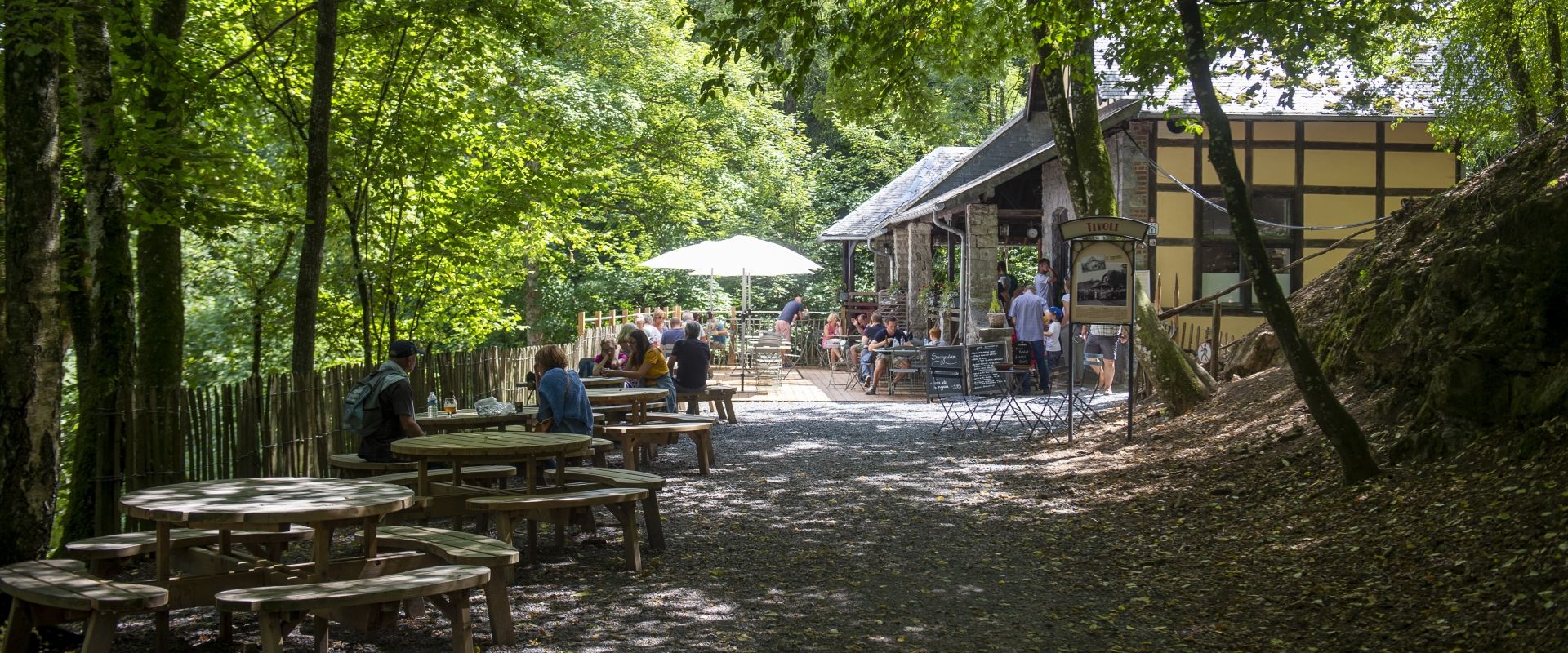 A breathtaking panorama
After walking along the Walking Trail for 2,5 km, take a break in the Tivoli, the old tram terminus. It's the perfect place for a tasty break surrounded by nature, in the heart of the Wildlife Park. Relax on its open terrace affording uninterrupted and stunning views of the valley. The Tivoli serves sandwiches, local specialties and salads (during the high season), as well as small snacks and beverages all year round.
A safe haven for bats
The cellars and attics in the Tivoli building – formerly used as the Cave tram terminal – have been specially fitted out to be used as a roost site for the lesser horseshoe bat, a severely threatened bat species.
The former tram terminus
In times gone by, this building was referred to as "The Terminus" as it is located at the end of the tram line. It was used as a reception area to welcome the visitors to the Cave. The Tivoli was built in 1906, and for over 50 years it has welcomed a steady stream of visitors from all over the world. Currently it is known as the Tivoli, but retains its "Belle Époque" appeal.
Where to eat?
Read all about our restaurants and food spot here!