Winter magic in the Domain: from 23/12 to 07/01
20 November 2023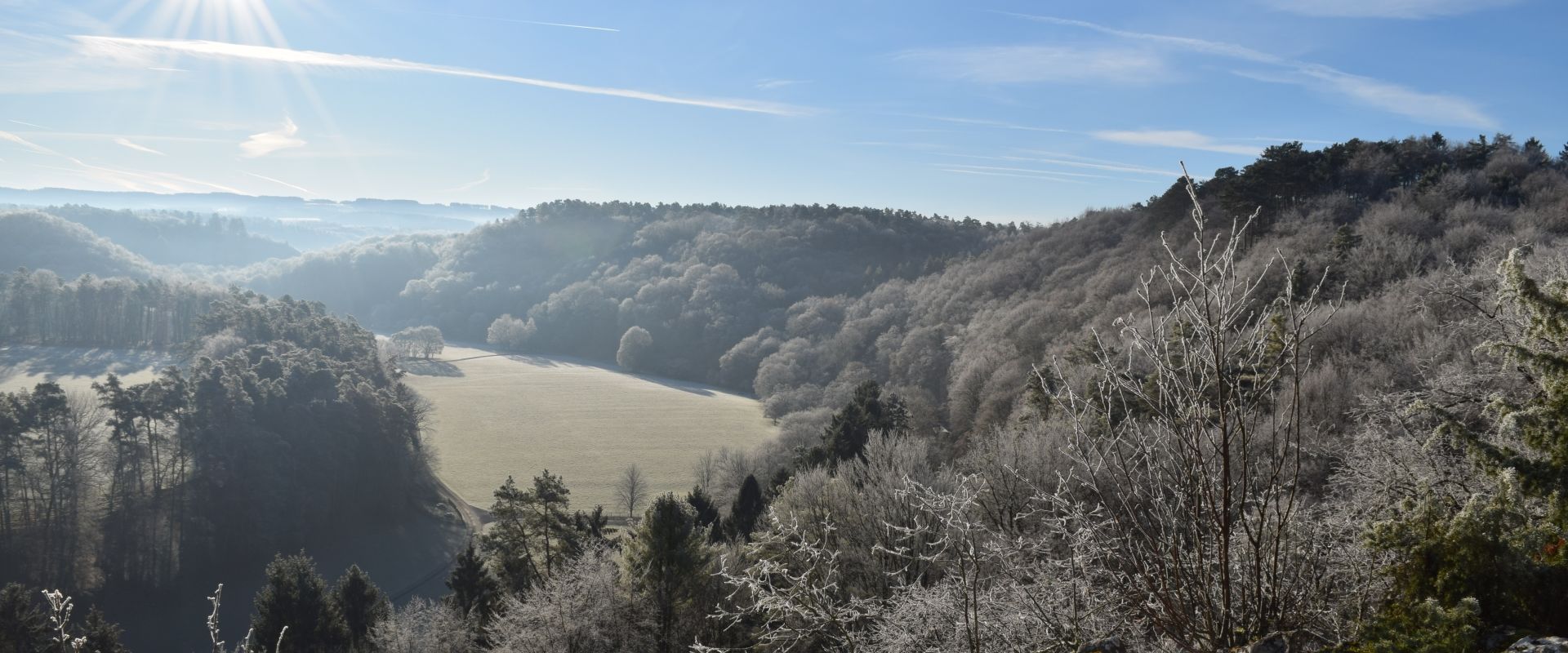 Every day, every season Mother Nature treats us to a never-ending succession of enthralling sceneries...

So you can make the most of the magical winter season, the Domain will be open for visitors during the winter holidays, from 23 December to 7 January included (except on 25 December and 1 January)!
In the Cave
This winter, the Cave of Han welcomes you in the heart of its largest and most beautiful chambers. The Weapons' Room, one of the Cave's most majestic chambers, will be filled with Christmas magic thanks to the scintillating seasonal decorations that beautify the Cave... And the icing on the Christmas cake? Enjoy a festive drink, a tribute to the visits of yesteryear, when there was still a cafetaria in the Weapons' Room!
The Origin sound and light show is undergoing maintenance this winter and will therefore not be played during visits to the Cave.
​In the Wildlife Park
This winter, come and discover our Wildlife Park and its stunning forests and rolling valleys! The brown bears are wintering and spend their days between their winter dormancy and light activity, ocasionnally leaving their den to stretch their paws. The reindeer, arctic fox and wolves have donned their lush winter coats. The frost has deposited the first tiny, scintillating diamonds on the tree branches, all over the Park's forest paths... A beautiful sight you can enjoy all through the winter holidays!
You can either visit the Park on foot, roaming the Walking trail at your own pace or aboard a Safari-bus accompanied by a tour guide.
Christmas market
A new feature at the Domain this year: a warm Christmas market on the terrace of the Pavillon at the exit of the Cave of Han, transformed for the occasion into a luminous, warm and festive haven. Through this event, the Domain goes back in time and celebrates the origins of Christmas, celebrating the winter solstice and the return of light as our ancestors did. Meet the Holly King and his elf Nisse, straight out of Celtic and Scandinavian legends!
Kiss under the mistletoe, share a glass of mulled wine around the brazier, shop for handcrafted items, buy local products... A convivial moment in a comforting musical atmosphere, surrounded by a thousand and one magical lights. Come and discover the Christmas market, every day from 23/12 to 07/01 (except 25/12 and 01/01) from 11h to 18h!
Check out our latest news and upcoming events here!