Bubocam: follow the adventures of our wild eagle-owl owlets
19 May 2023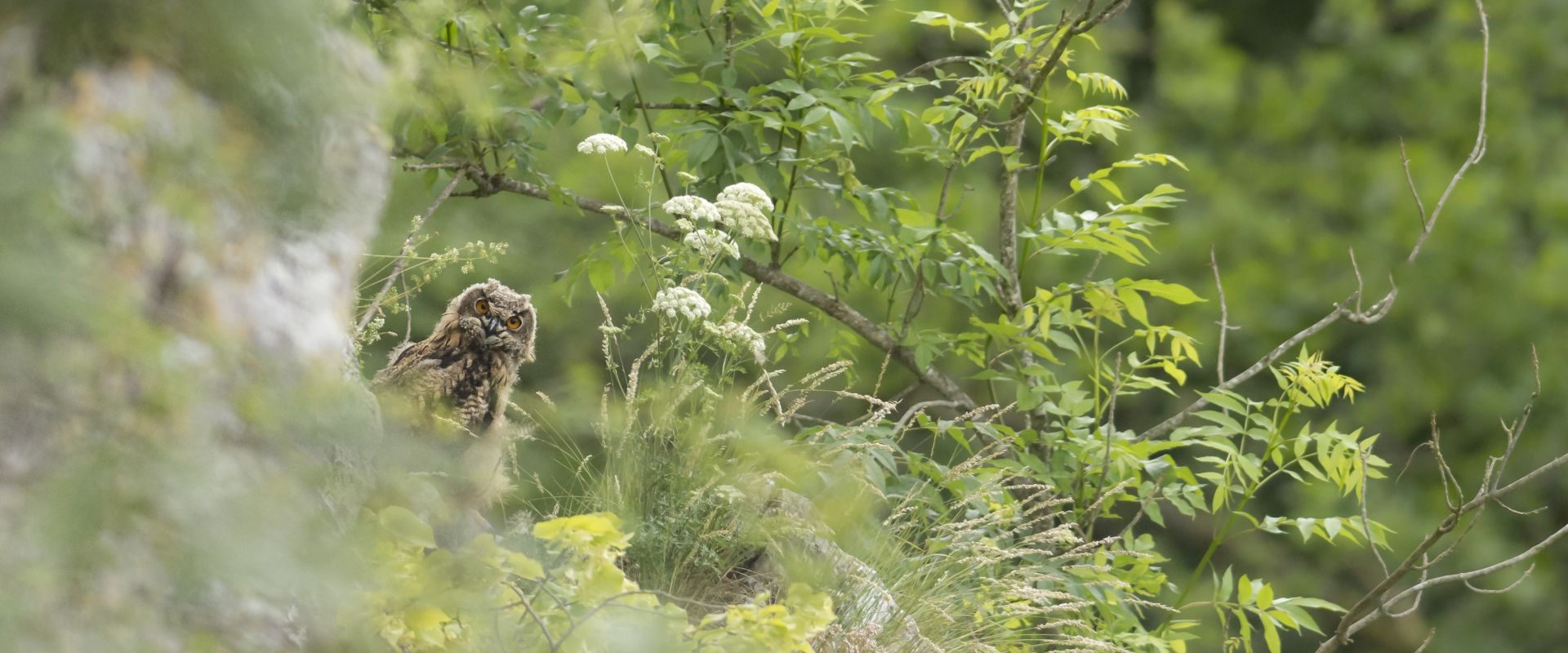 In 2022, the Domain of the Caves of Han initiated project Bubocam. For this project, an observation camera was placed in one of the Wildlife Park's cliffs, pointing at the nest of a couple of wild eagle-owls. The idea was to share these hitherto unseen images of the life of this species in its natural habitat. This particular couple of eagle-owls has been nesting in the same spot in the Wildlife Park for 8 years in a row. Last year as well as this year, 3 baby owls were born there!

The life of the parents and their owlets is filmed day and night by the Bubocam: the courtship ritual, the mating, the egg-laying, the brooding, the eggs hatching, the feeding of the fledglings... These images are regularly featured on the Instagram account "Secrets of Wildlife", which is managed by the Domain and is dedicated to the Wildlife Park's wild fauna.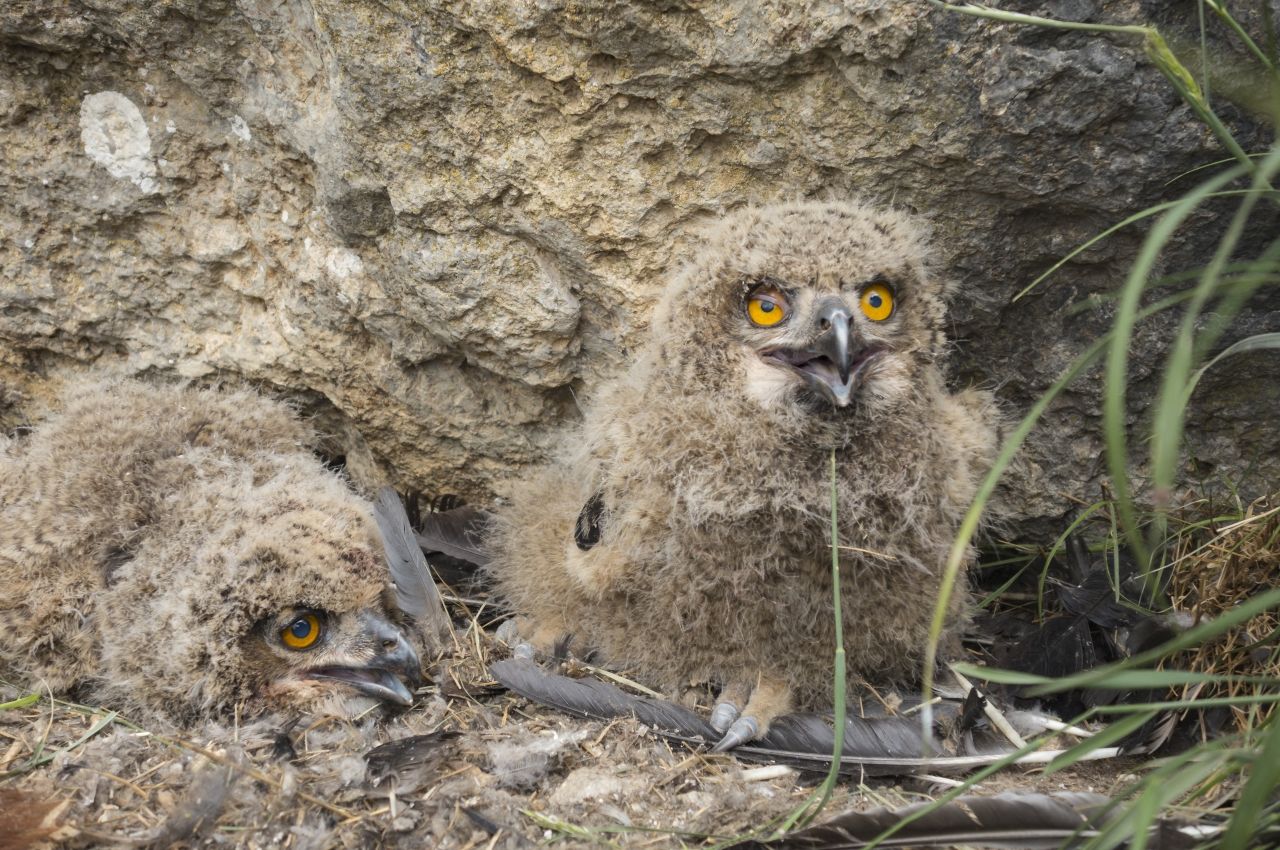 Ringing the owlets
The three eagle-owl owlets were born on Easter weekend, between 5 and 10 April and are blooming with health. On Friday 12 May, Nicolas Pierrard, a licensed ringer from BeBirds, the Belgian Ringing Centre (a section of the Royal Belgian Institute of Natural Sciences, the IRSNB), ringed the birds. Bird ringing is a tool used in order to study a particular species. Ringing is also a useful tool allowing to monitor and understand wild bird populations. Ringing allows particular birds to be uniquely identifed, so we can trace individual birds and identify the locations where the birds like to nest. If a bird dies, it also allows us to determine the potential causes so we can study them and implement preservation and management measures for the species' habitat. A large number of eagle-owl couples nest in semi-industrial or industrial sites.

The eagle-owl had completely disappeared from Belgium between the early 20th century and 1982. Nowadays, it has returned to our neck of the woods, but requires our particular attention to make sure the species is preserved.
The ringing of the baby eagle-owls also allowed us to weigh them and to make sure they are perfectly healthy. If everything goes well, the fledgings should attempt their first flight within the next 2 weeks, and, in a couple of months, they should leave the parental nest for good. We're looking forward to see them take flight towards new adventures and hope they'll continue to enjoy a carefree life surrounded by nature!
Watch the eagle-owl owlets being ringed in the video below:
The story of 2022 in pictures
Discover the most stunning images of the 2022 adventures of the eagle-owls and their babies in the video below:
Check out our latest news and upcoming events here!