Birth of 6 arctic
wolf pups
18 May 2020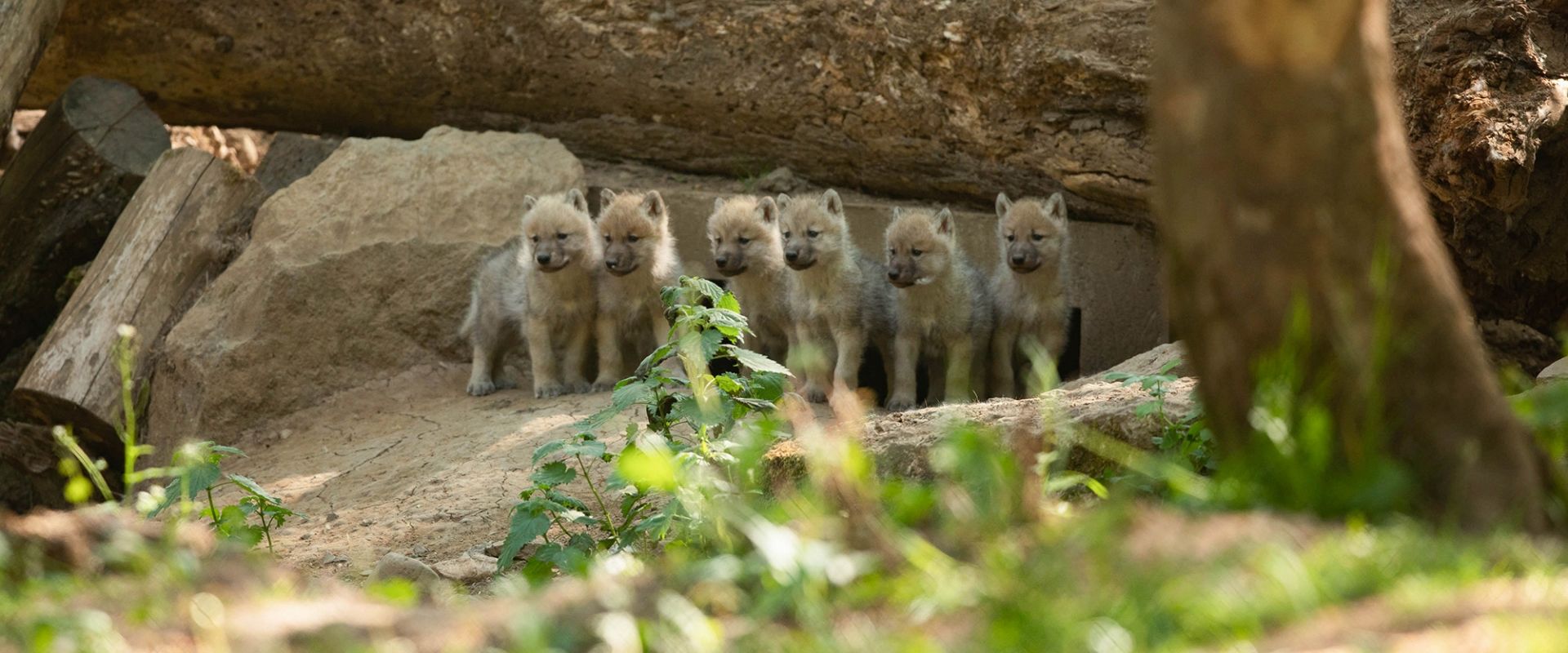 These last couple of weeks the Wildlife Park has been blessed with several births. Recently, we welcomed two baby wolverines and were absolutely delighted when the arctic wolf family welcomed several new family members; a delightfully cute litter of 6 arctic pups!

On 14 April, our she-wolf Keysa retreated into the wolves' den. The behaviour of rest of the wolf pack suggests she gave birth to her litter on that very same day. After several days without leaving the den, she was spotted outside with exposed nipples, which suggest she had given birth. On 8 May, an adorable little snout poked out from the burrow…the very next day, our carers (who were standing by on the lookout), spotted no less than 5 other (and equally adorable!) wolf cubs!
Interaction with our animal carers
Our team of animal carers has not interacted with the cubs yet, letting their parents, Keysa and Geri (the pack's dominant male) take care of the cubs on their own. Nonetheless, the animal carers gave the baby wolves their first health check on Tuesday 19 May. This veterinary exam is crucial and allows them to make sure the cubs are healthy, determine their gender, weigh them and give them their vaccines, implant a microchip…
Aw, look how cute the baby wolves are!
The 6 wolf cubs are quite lively and are already happily exploring their territory. It really is lovely watching them explore their surroundings under the watchful eye of the wolf pack. The den suddenly seems a totally different place with the tiny tykes roaming their large living space, playing with each other, pouncing and stalking…These cute wolf cubs at play really are a delight to watch!

Check out our latest news and upcoming events here!