Baby boom in the Wildlife Park!
10 June 2021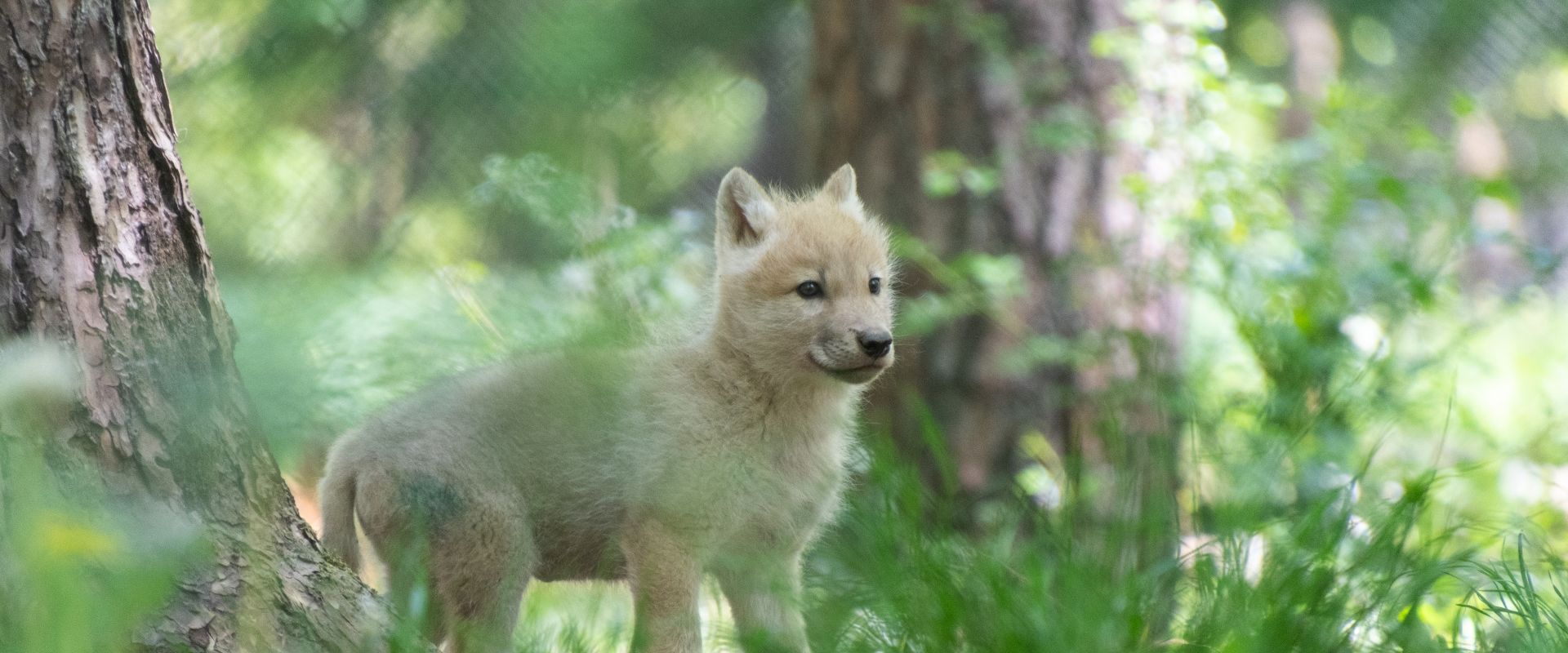 It's springtime, and we are delighted to welcome many baby animals in the Domain of the Caves of Han's Wildlife Park. Everywhere you look, you can see cute animals cuddling and mothers lovingly taking care of their babies... Nature offers us one of her most beautiful wildlife shows: newborn animals awakening to life!

This time the arctic wolves have welcomed new members to their pack. Keysa, the female of the alpha couple, just gave birth to 5 wolf cubs! The 5 extremely cute hairballs are the picture of health and are taking their first wobbly steps in the Park under the watchful eye of their parents and the whole wolf pack!
Keysa took refuge in their den on 17 April and, a few days later, our park keepers were over the moon when they spotted 5 tiny wolf cubs! The adorable wolf cubs then had their first check-up (weighing, sexing, placing of a microchip, cardiac exam, palpation of the organs/ganglia and deworming) in presence of the Park's veterinarian, Goulven, and the keepers. They were happy to announce the birth of 5 perfectly healthy wolf cubs, 3 females and 2 males, with a weight ranging between 3,8 to 4,6 kg!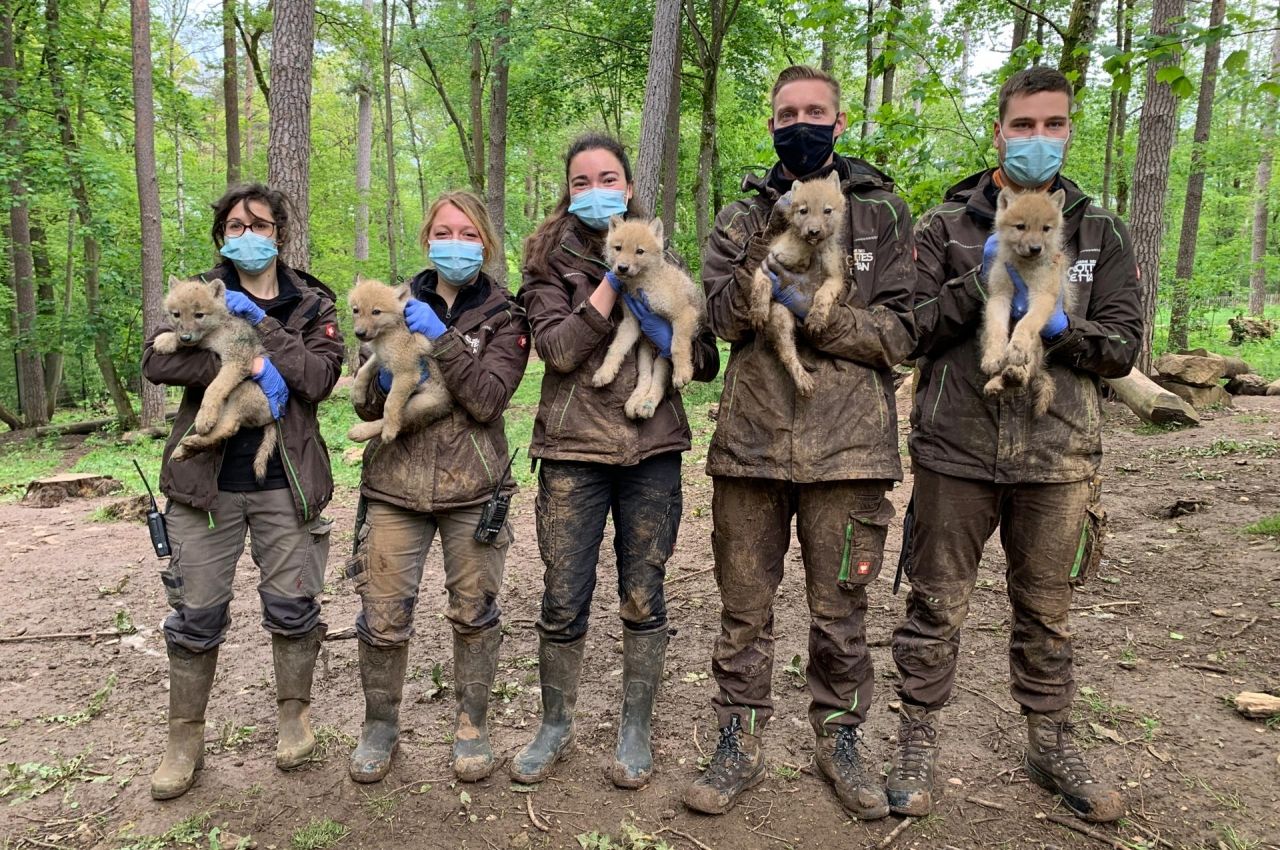 Want to admire these adorable cubs? Then, take a look at our video below
Birth of a baby bison in the Wildlife Park
A small European bison has just been born in the Park and is already gambolling next to her mother on the Domain's vast grasslands. The bison herd now counts six members (2 females and 4 males).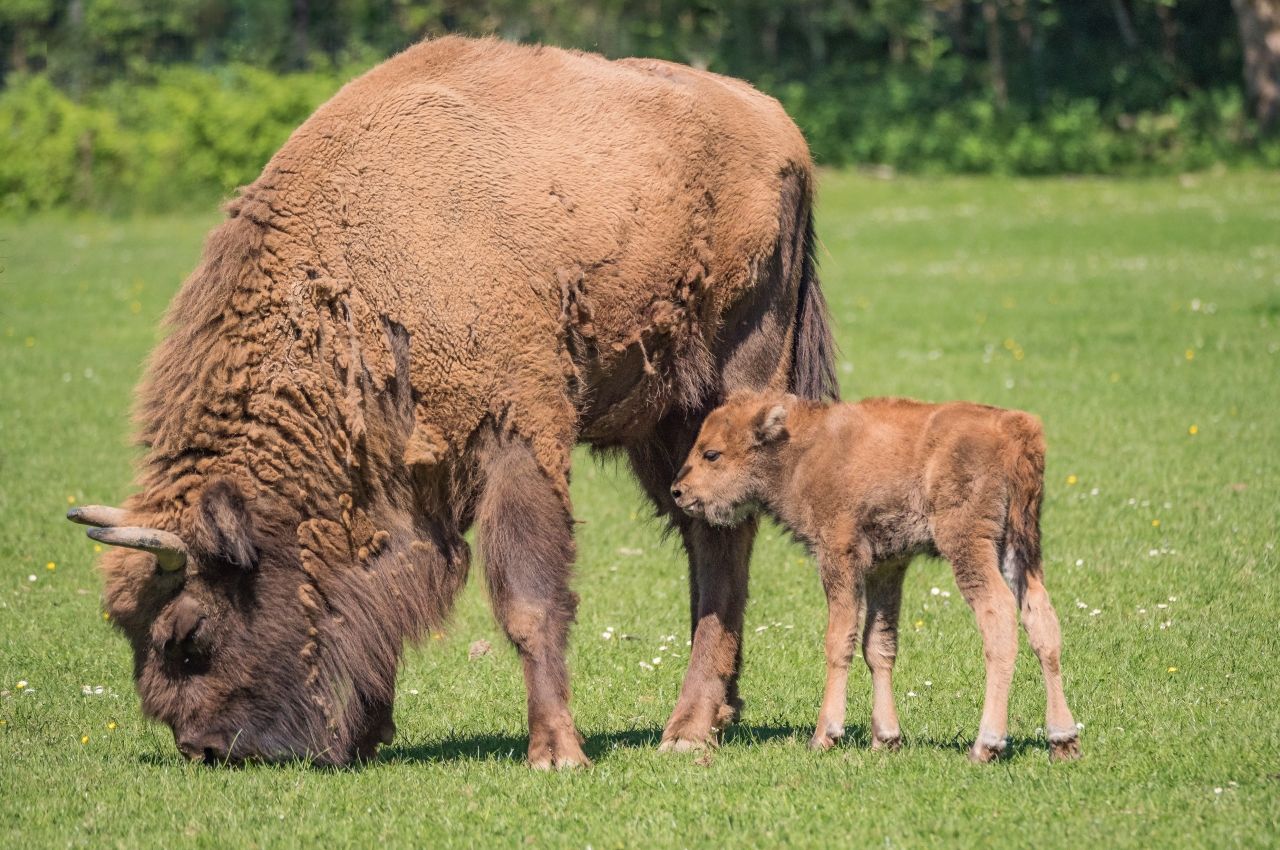 Arwin gave birth to a small Przewalski foal
A couple of days ago, our mare Arwin gave birth to a small Przewalski foal. The male foal, born on 7 June, is perfectly healthy and happily rollicking on the Wildlife Park's vast plains, under the watchful eye of his mother. One thing is for sure, spring 2021 will remain etched in our memories thanks to the most beautiful and moving sights Nature has the offer: the awakening of newborns to life!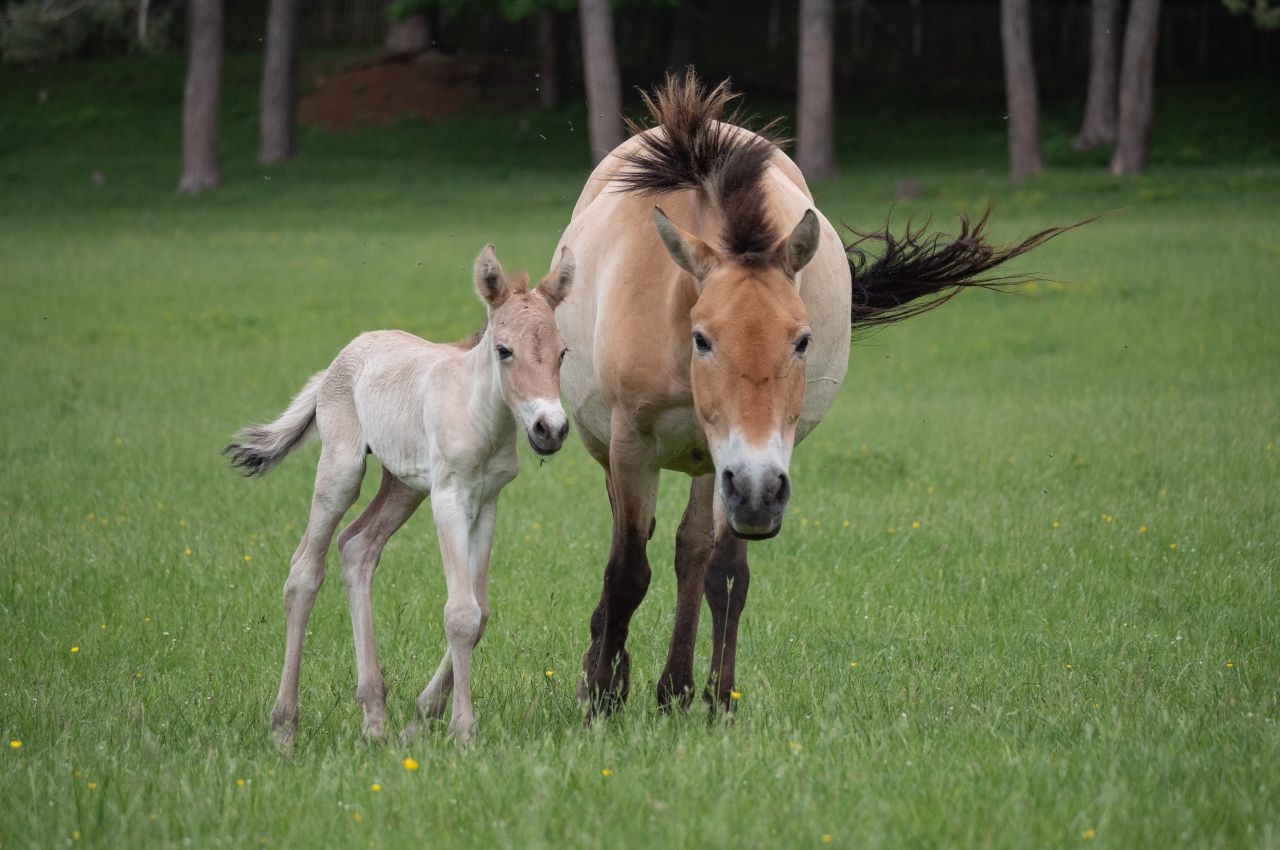 Check out our latest news and upcoming events here!