Meet the European Predators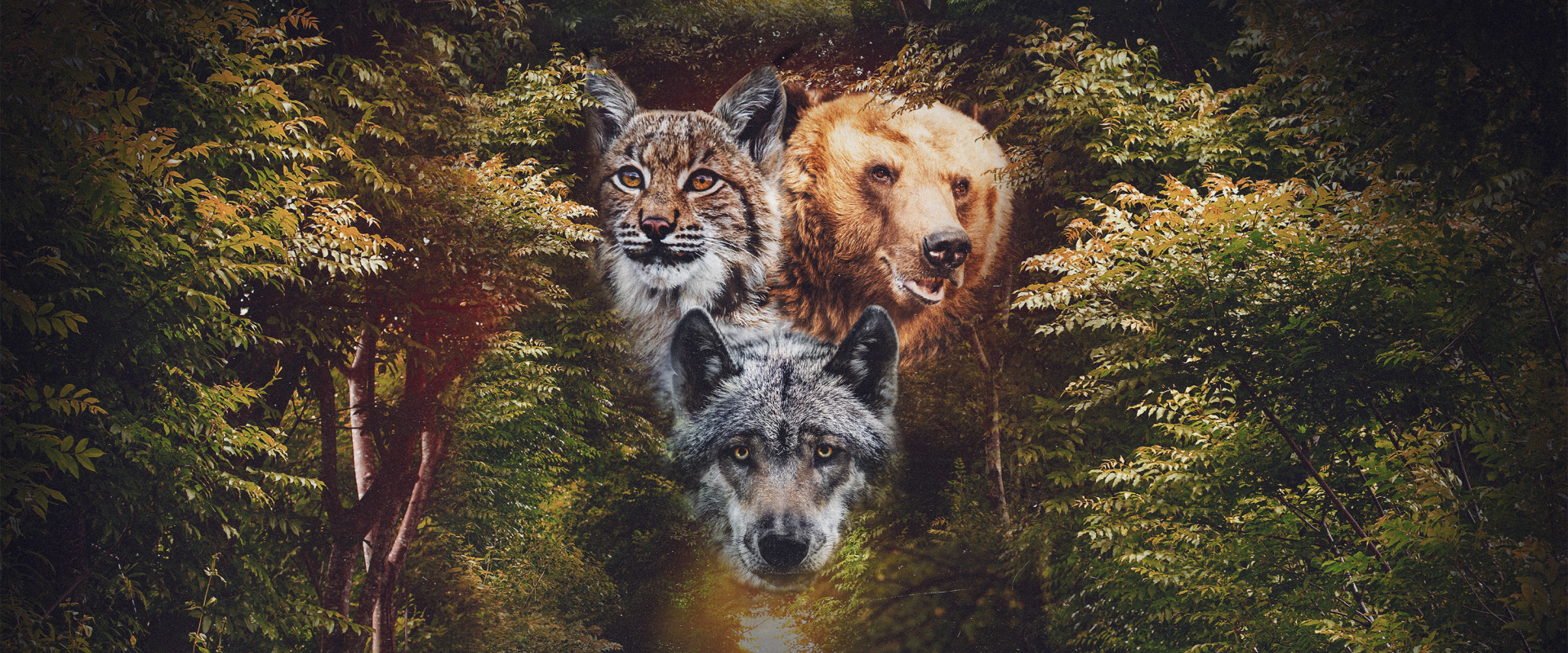 Discover iconic species
Enjoy the privilege of an exclusive evening visit to our Wildlife Park, a haven of peace with 250 hectares of unspoilt nature. Accompanied by an experienced nature guide, enjoy an edifying adventure in the traces of Europe's four major predators! Soak up his knowledge and familiarise yourself with these surprising species while learning a wealth of unusual and fascinating facts about them.
Admire the brown bears gambolling on Bear Hill, their brand new woodland enclosure. Afterwards, you will meet the rather peculiar wolverines, a surprising species… in the only Park in Belgium where you can admire them! Then, come eye to eye with our wolves, and watch the pack as night falls. To cap off your visit, you will meet the epitome of feline elegance itself, the Lord of our forests, the lynx! A journey of exploration filled with discoveries surrounded by 250 hectares of forest and grasslands!
Visits exclusively in French!

Useful information
Visit on foot and by Safari-bus
* Kids' snack: Upigny artisan fruit juice, Lucien artisan crisps. Adults' snack: Saison de Han beer, Lucien artisan crisps.

Please remember to dress warmly and wear walking shoes!
Meeting place: please make sure that you arrive at the meeting place for your visit at least 15 minutes before the departure time: walk towards 46, rue des Grottes. Walk across the playground towards the owl. Then follow the green arrows (departure with the Safari-bus). If you are late, we cannot guarantee that you can take part in the visit, nor will we refund your tickets.
Prices
Child (6-11 years): € 25,00

Cocoon Village lodger: -50 %
* Minimum age required for children: 6 years.
Booking compulsory
Buy your tickets online from our online ticketing shop:
12 months membership
Enjoy 50 % off a wide range of exclusive visits!