Baby shower in the heart of winter
21 January 2021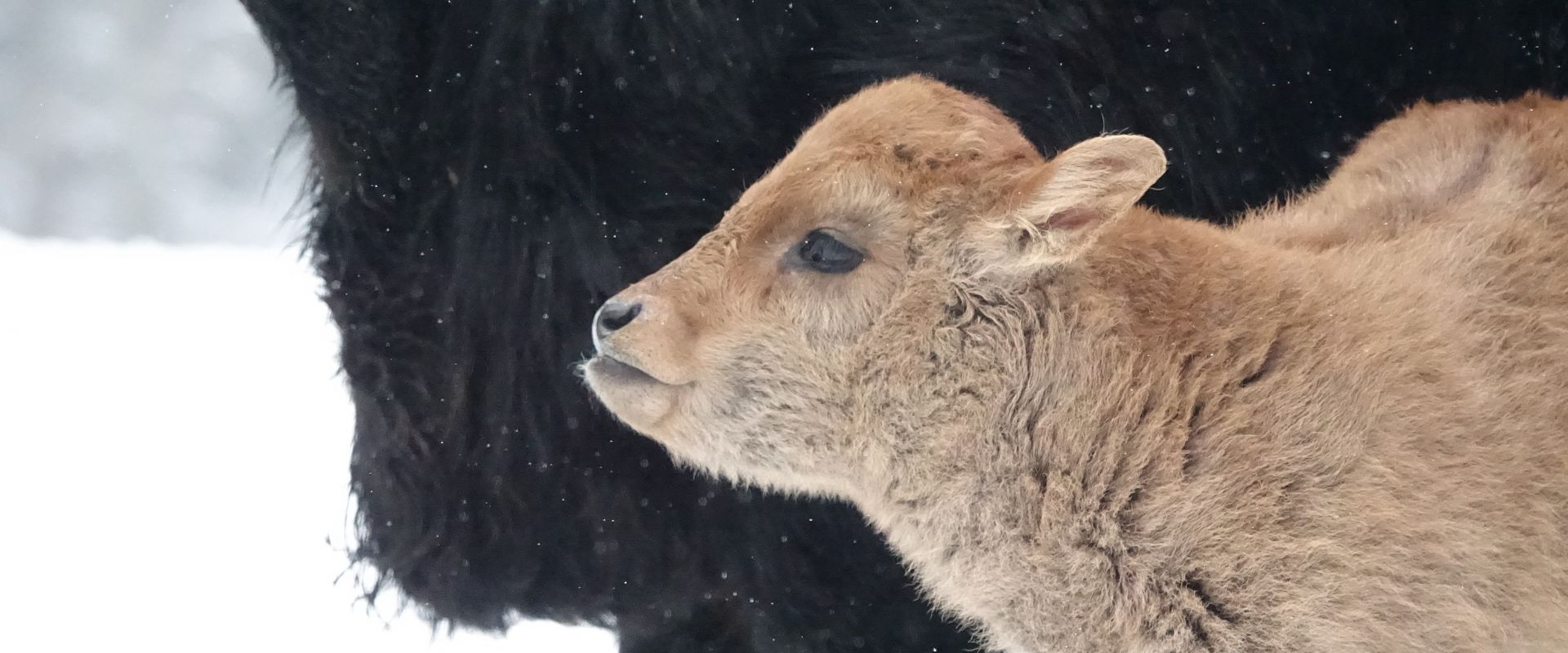 Seasons go by in the Domain of the Caves of Han's Wildlife Park and Mother Nature is forever hard at work... In the heart of winter, a baby aurochs was born. We are really of to a fantastic start this year with this lovely present from Mother Nature!
The aurochs herd roaming the Domain's verdant grassland has welcomed a new family member: a really cute baby aurochs! It was born during quite harsh weather conditions and the Domain's keepers were worried it might not survive...The aurochs is known to be a hardy species, and the baby aurochs has braved the cold spell and is now the very picture of health, very much to the relief of our team of keepers. A happy end to this story, but perhaps it would be more fitting to say: the beginning of a thrilling new story!
Check out our latest news and upcoming events here!