Meal deals, picnics and playground
School menus (only for children up to 11 years old)
Express Menu: chips, mayonnaise or ketchup + 1 beverage (soft drink) - € 4,50
Wolf Cub Menu: chicken nuggets, apple sauce, chips + 1 ice cream + 1 beverage (soft drink) - € 11,00
Bear Cub Menu: meatball in tomato sauce, chips + 1 ice cream + 1 beverage (soft drink) - € 11,00
These menus are served in one of our restaurants, depending on availability.
Smart picnic deal*
If you order our smart picnic deal, we will provide sheltered seating in one of our restaurants, so you can enjoy your picnic in comfort. Our smart picnic deal includes a soft drink (with a reusable souvenir cup) and an ice cream (one choice for the whole group).

Price: € 2,50/person
Use of the toilets is free of charge.
* Booking compulsory. You can cancel up to 15 days before the date of your visit. Our smart picnic deal is only available in combination with a visit to the Domain.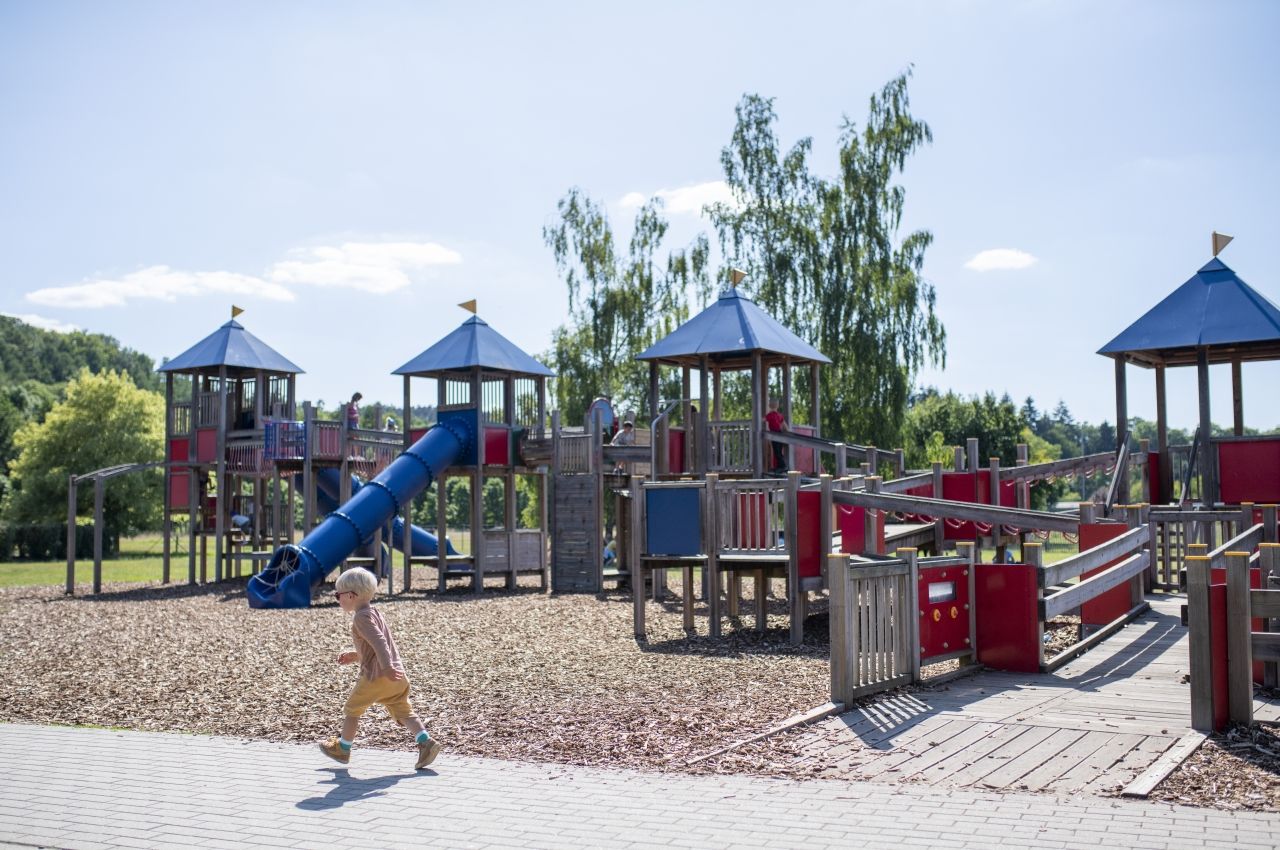 Unwinding on the playground
Opposite the restaurant and the picnic area, children can play and explore on our huge playground (also accessible to children with reduced mobility). We bet they'll be delighted by the cute animals on our petting farm too!
An amazing day out with your class!