Red deer rut at twilight
23/09, 24/09, 30/09, 01/10, 07/10, 08/10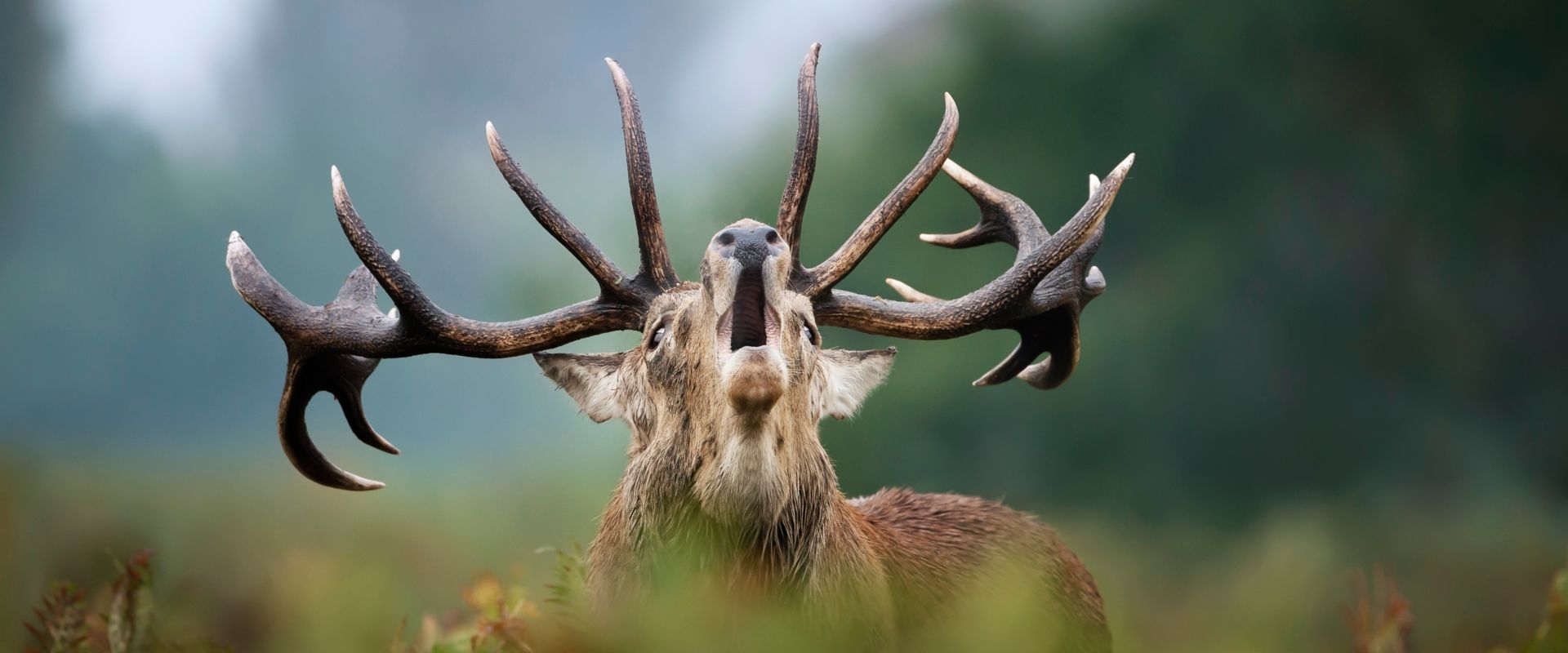 Experience the fierce battles of the King of the Forest
A natural arena, several suitors, an awe-inspiring show... But there can only be one final victor!

Autumn sounds the beginning of the deers' mating season. The mating season is the time of courtship rituals, of rivals fiercely battling each other to win over the females and especially the mythical roars of love of the stags echoing through the forest! This raucous sound is their unusual way of attracting females. The sound of their unusual roars is not only utterly fascinating it also makes you feel close to Nature. A unique experience to be enjoyed in the heart of the Wildlife Park, accompanied by a nature guide. With your guide's help, you will uncover the secrets of this fascinating animal that roams our forests since time immemorial. Listen to the mighty roars of the stags, admire the herds of hinds and stags gambolling on the Domain's vast grasslands and witness one of nature's top wildlife spectacles!
An exclusive twilight visit, taken aboard a Safari-bus.
Visits exclusively in French!

Useful information
Visit mainly by Safari-bus
Please remember to dress warmly!
Why not top off your evening with a delicious meal in our restaurant Le Pavillon? More info here:

Booking compulsory
Buy your tickets online from our online ticketing shop:
Gold Pass annual ticket
Enjoy 50 % off a wide range of exclusive visits!