In search of the lost river
20/07, 22/07, 27/07, 29/07, 03/08, 05/08, 10/08, 12/08, 17/08, 19/08, 24/08, 26/08, 31/08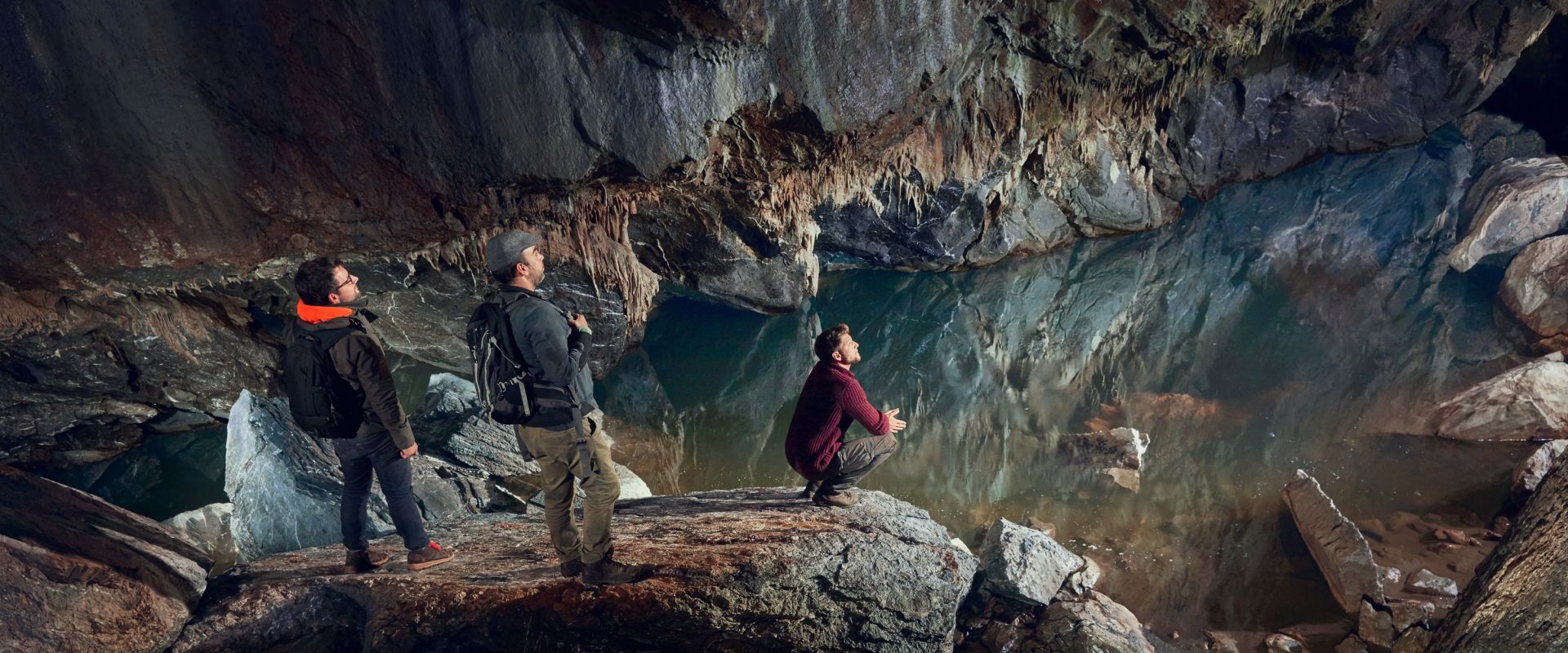 A rite of passage in the depths of the Earth
Through the haven of unspoilt nature known as the Domain of the Caves of Han runs a river, the Lesse. This beautiful yet unpredictable river plays hide-and-seek, disappearing underground only to suddenly reappear around the corner.
In smalls groups (max. 15) accompanied by a Ranger, follow the mysterious underground course of the Lesse river and learn more about this strong-willed river. Take a journey from the Belvaux Chasm sinkhole (in the heart of the Wildlife Park) to the Trou d'Enfaule Hole in the centre of the Earth! And then, for the grand finale of your tour, you will discover the river's most beautiful creation: the majestic Cave of Han!
Useful information
Please remember to dress warmly and wear walking shoes!
Prices
Child (6-11 years)*: € 28,00

Gold Pass annual ticket holder: -15 %

Cocoon Village Pass: -50 %
* Minimum age required for children: 6 years.
Booking compulsory
Buy your tickets online from our online ticketing shop:
Gold Pass annual ticket
Enjoy 50 % off a wide range of exclusive visits!