Journey to the heart of the Earth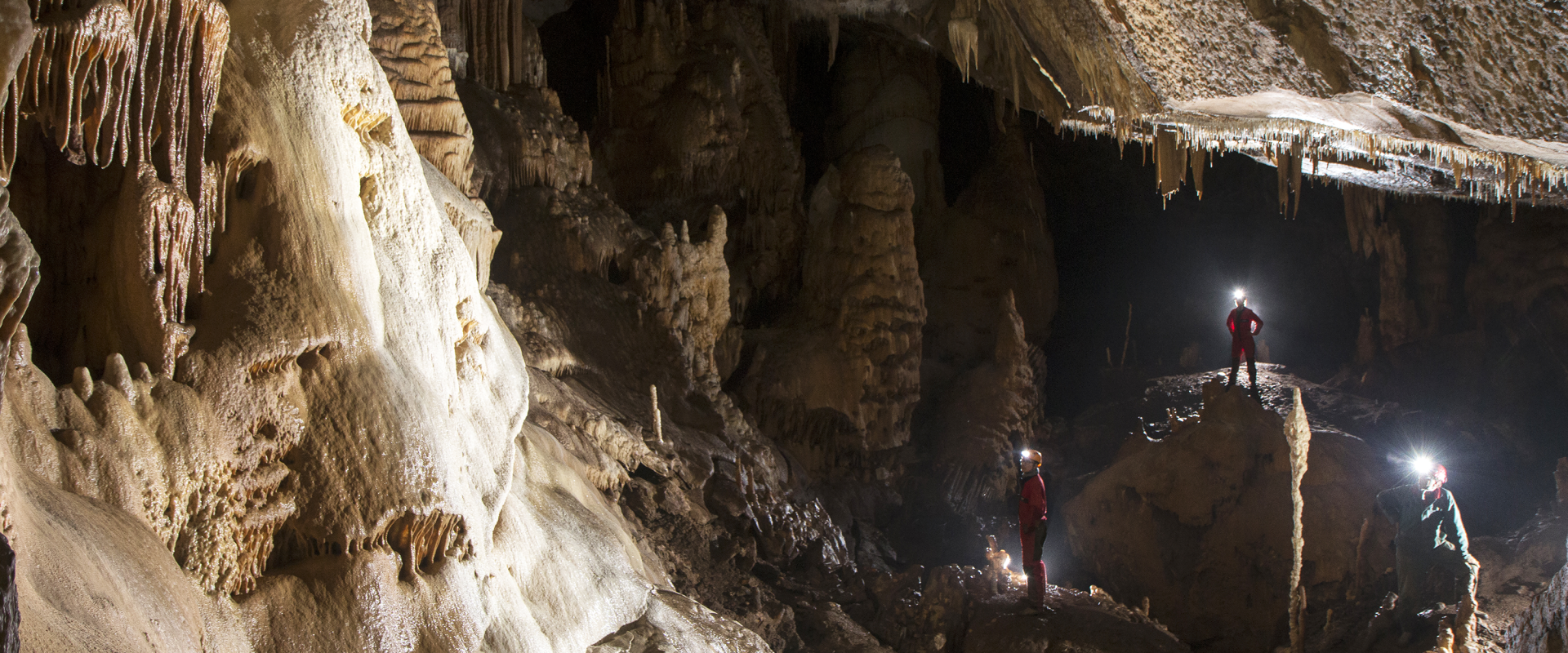 The "Père Noël" Cave, a unique geological gem
Discover the world of caving and experience authentic nature in one of Europe's most beautiful unspoilt caves: the "Père Noël" cave! Admire the many geological treasures of this completely unspoilt cave adorned with breathtakingly beautiful concretions. A truly unique experience in the heart of a fascinating subterranean world!
The aptly named Father Christmas cave (it was discovered in 1968, the day after Christmas) is an integral part of the Han-sur-Lesse cave system. It has only been open to the public (on appointment) for a few years now (only by appointment), and has been a source of joy to explorers and adventurers alike.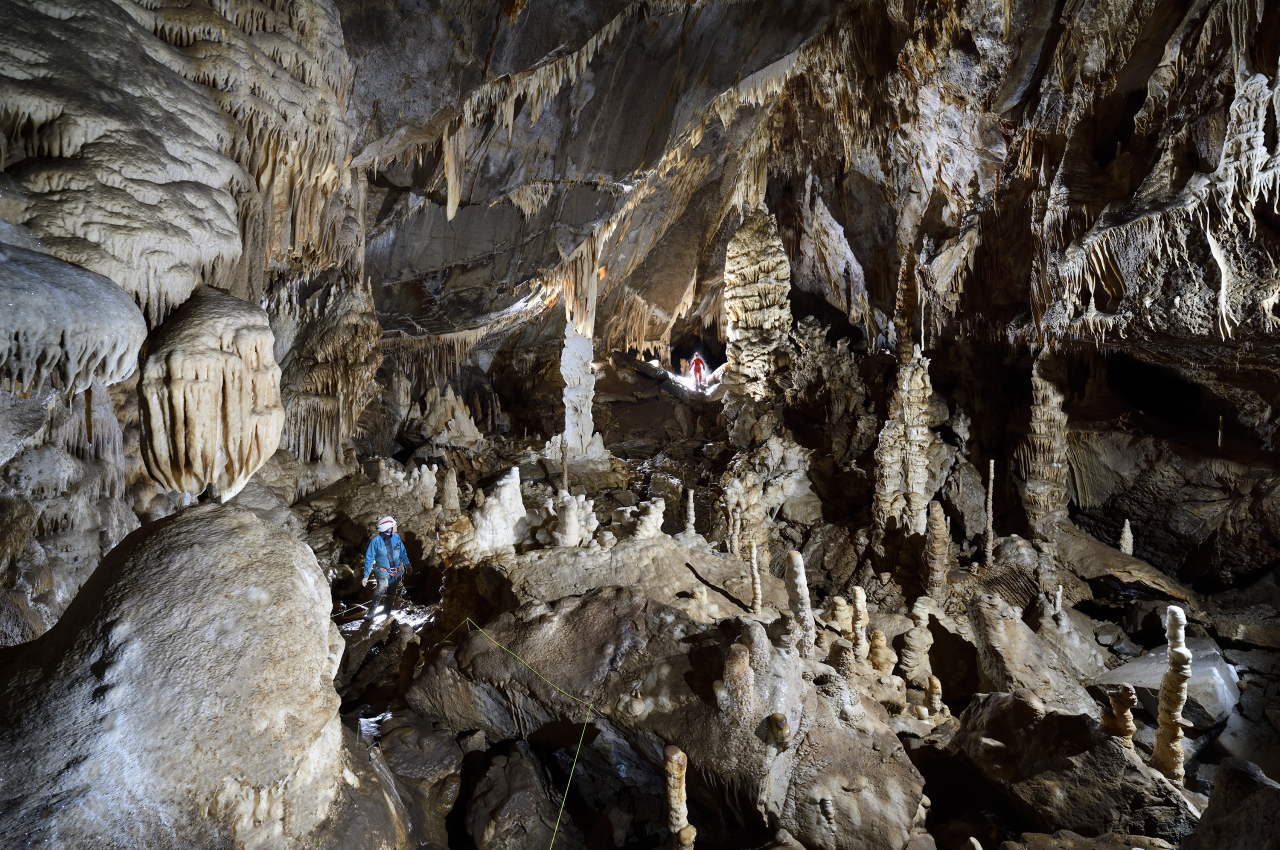 What your visit has in store for you
The visit will take place in small groups of 5 to 10 people. Experienced instructors will accompany you during the entire duration of your underground expedition.
The route is quite physically demanding, it is clearly signposted and you can safely tackle the trickier passages thanks to cables and rope bridges. These additions were conceived to be as discreet as possible in order to preserve the unspoilt appearance of the cave.
In order to respect the many bats that live there, we will be exploring the cave by the light of our caving headlamps. A truly extraordinary journey in the bowels of the earth…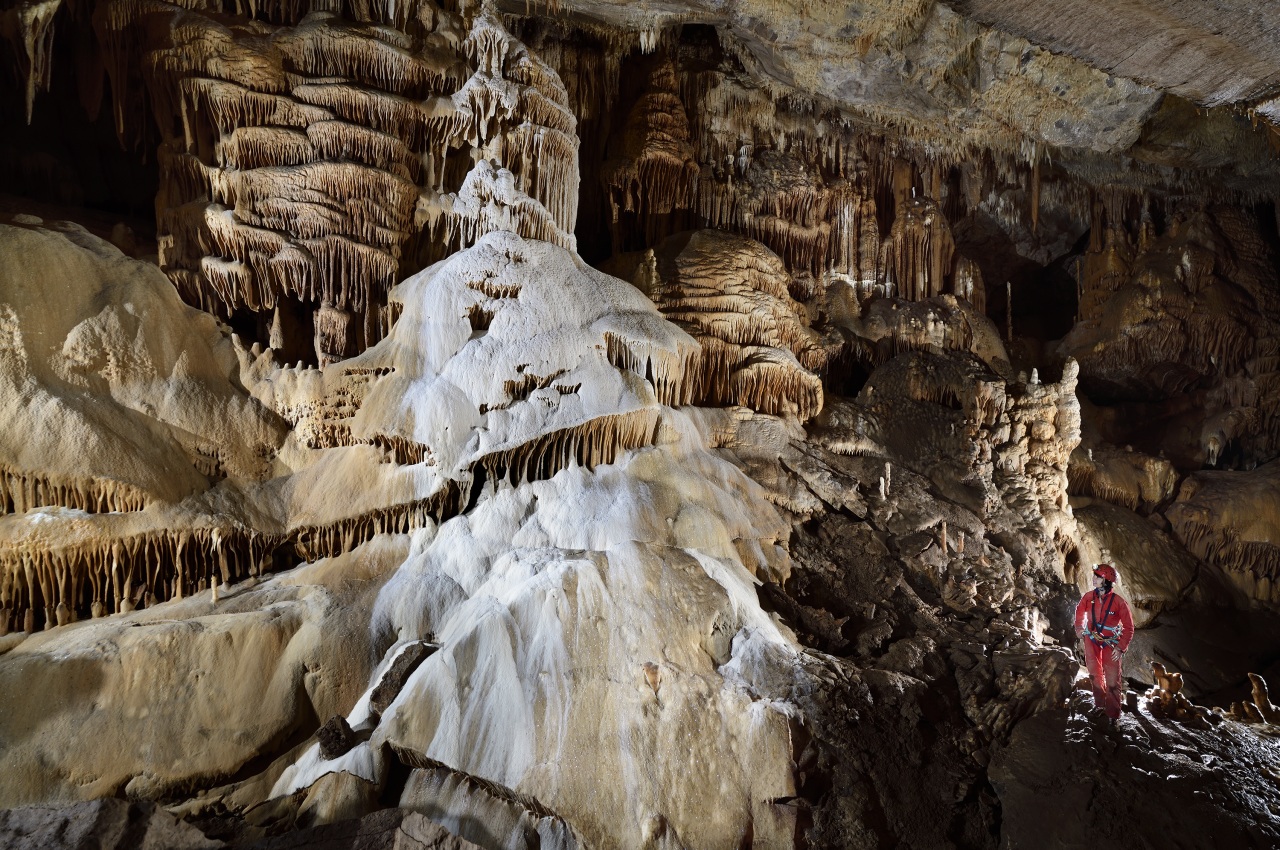 Dates
Available on weekends and Belgian Public Holidays, from April to mid-October.
Prices
Flat fee of 360 €/group + 60 €/person
Minimum age: 12 years.
Min. 5 and max. 10 participants per visit.
Included in the price
Breakfast
A snack to take with you in the Cave
Champagne at the end of the course
A PassHan ticket, valid throughout the season, allowing you to visit the Cave, the Wildlife Park and the PrehistoHan museum
A small gift to take home as a souvenir
Difficulty and equipment
We do not recommend this activity to persons with a heavy build, claustrophobics or visitors suffering from a heart disease.
Helmets, headlamps, protective oversuits and boots will be lent to you before you set off. You can also bring your own boots. We strongly recommend you bring a change of clothes!

Useful information
Departure at 9h, the visit ends between 15h and 18h (depending on the group)
N.B.: The Domain reserves the right to cancel the activity 3 days in advance if there is an insufficient number of participants.

Book your expedition
Booking compulsory, simply send an email to: reservations@grotte-de-han.be
This activity needs to be booked at least 2 weeks in advance and is subject to the acceptance of the accompanying team of speleologists.
12 months membership
Enjoy 50 % off a wide range of exclusive visits!