Photo safari in the Wildlife Park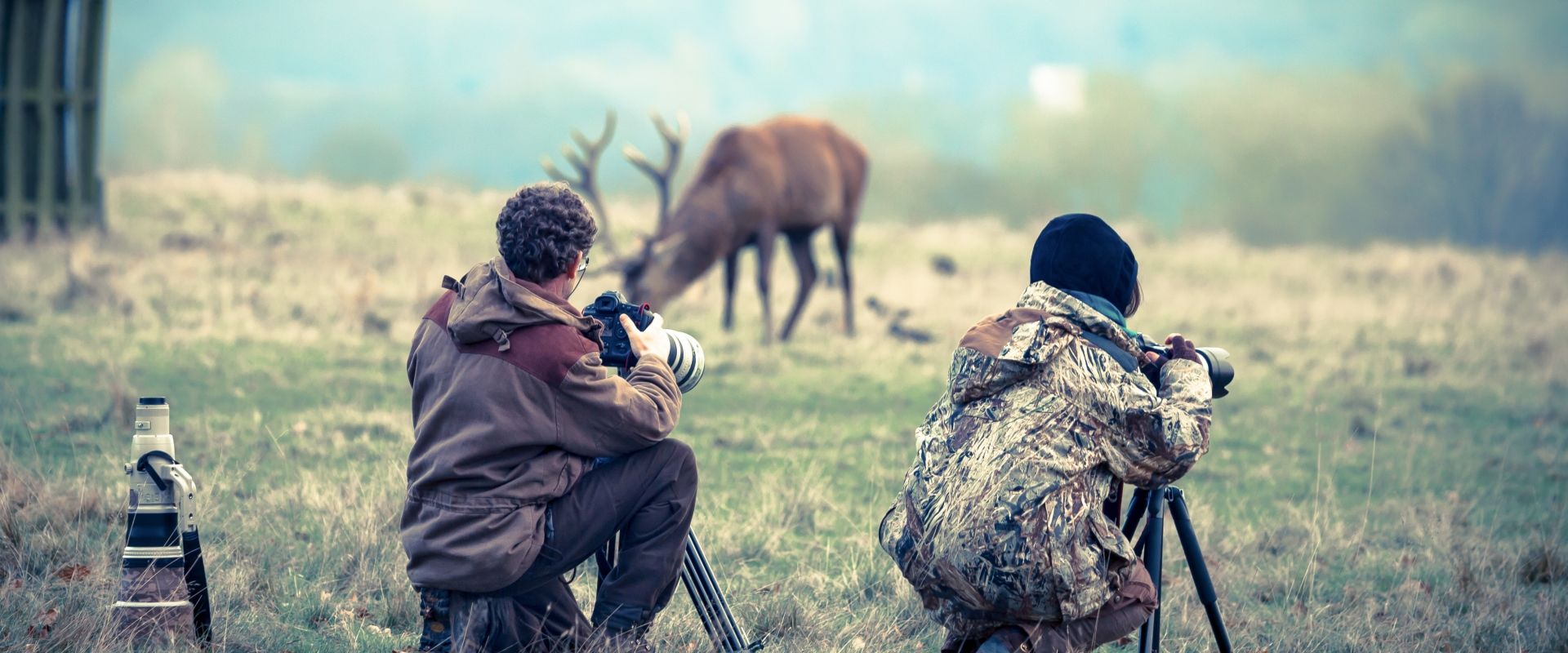 Enjoy a unique experience... An exclusive visit to the Wildlife Park!
This visit will delight amateur and professional photographers alike! At the crack of dawn, board a Safari-bus and head for the Wildlife Park! Surrounded by 250 hectares of deep forests and verdant grasslands, be awed by nature awakening all around you.
And to boot: the beginning of autumn heralds the beginning of a spectacular wildlife show: the red deer rut! Take your time and enjoy this thrilling experience while trying to capture this unique moment in the life of the deer on film... A mighty roar echoes through the forest, a herd of hinds is galloping in the wind, fierce and sometimes even violent battles between the stags unfold... Enjoy this wonderful wildlife show from front-row seats! In short, ideal conditions to take stunning pics of the beautiful and mysterious animal that is nicknamed "the King of the Forest". Free coffee or Upigny artisan fruit juice and pastries for all you early birds.
Visit commentaries exclusively in French!
Useful information
Visit mainly by Safari-bus

Coffee or Upigny fruit juice + pastries
Please remember to dress warmly and wear walking shoes!
Meeting place: please make sure that you arrive at the meeting place for your visit at least 15 minutes before the departure time: walk towards 46, rue des Grottes. Walk across the playground towards the owl. Then follow the green arrows (departure with the Safari-bus). If you are late, we cannot guarantee that you can take part in the visit, nor will we refund your tickets.

Booking compulsory
Buy your tickets online from our online ticketing shop:
12 months membership
Enjoy 50 % off a wide range of exclusive visits!