Chasm of
Belvaux
The Chasm of Belvaux is located in the heart of the Wildlife Park, and this is where the river Lesse embarks on its underground journey. The river disappears through this swallow hole into the limestone soil of the Boine Massif through a vertiginous siphon that is 45 m deep.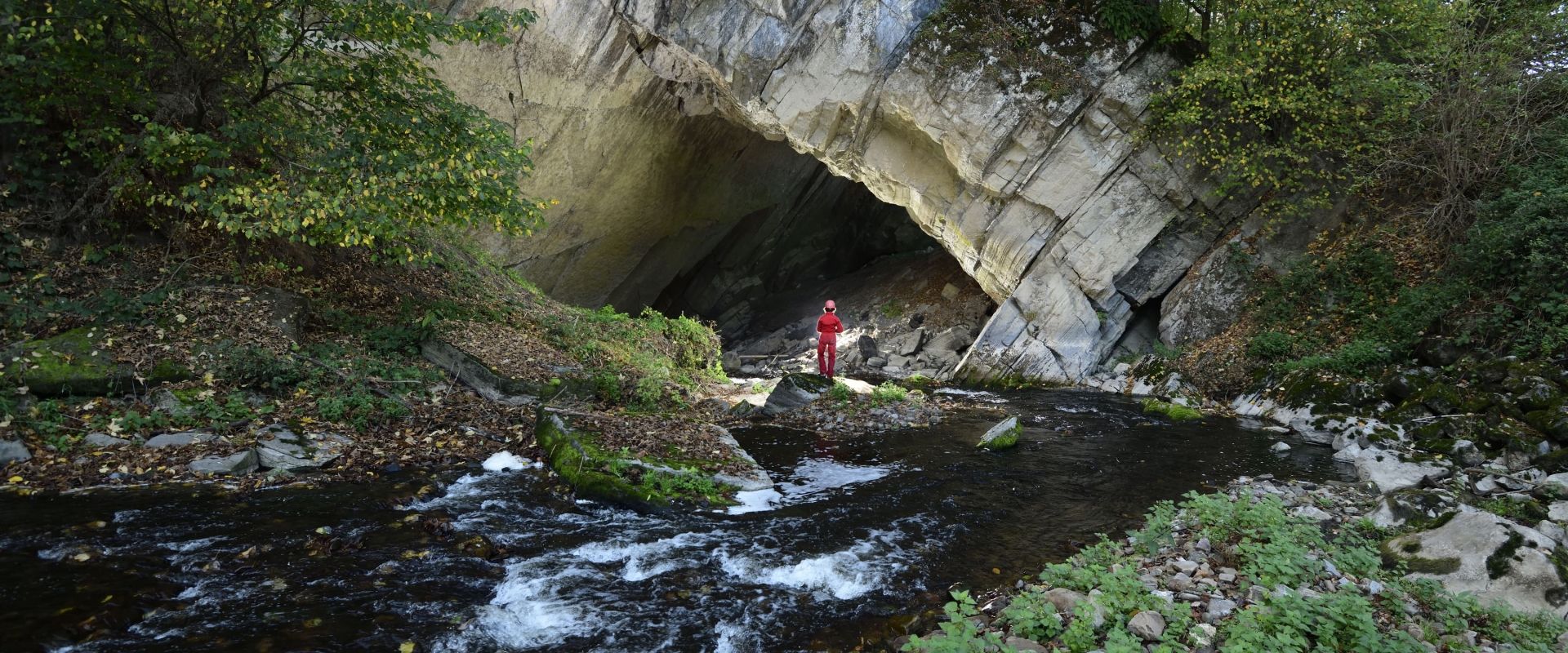 Where it all begun...
It is on this very spot that - hundreds of thousands of years ago - the Lesse took its underground course leading to the formation of the Cave and its cave system, with over 14 km of chambers and galleries. After flowing underground for 2 km, the Lesse resurfaces at the Hole of Han, the cave exit. This sinking river (also known as a "losing stream"), disappearing into the Chasm of Belvaux and then resurfacing at the Hole of Han is a hydrogeological phenomenon that is unique in its kind in Western Europe!
Regularly, when it has rained heavily, the debit of the Lesse exceeds the absorption capacity of the chasm. The Lesse then burst its banks and flows back into its former river bed, which in Walloon dialect is known as the "Chavée". The locals then say that the "Lesse has turned".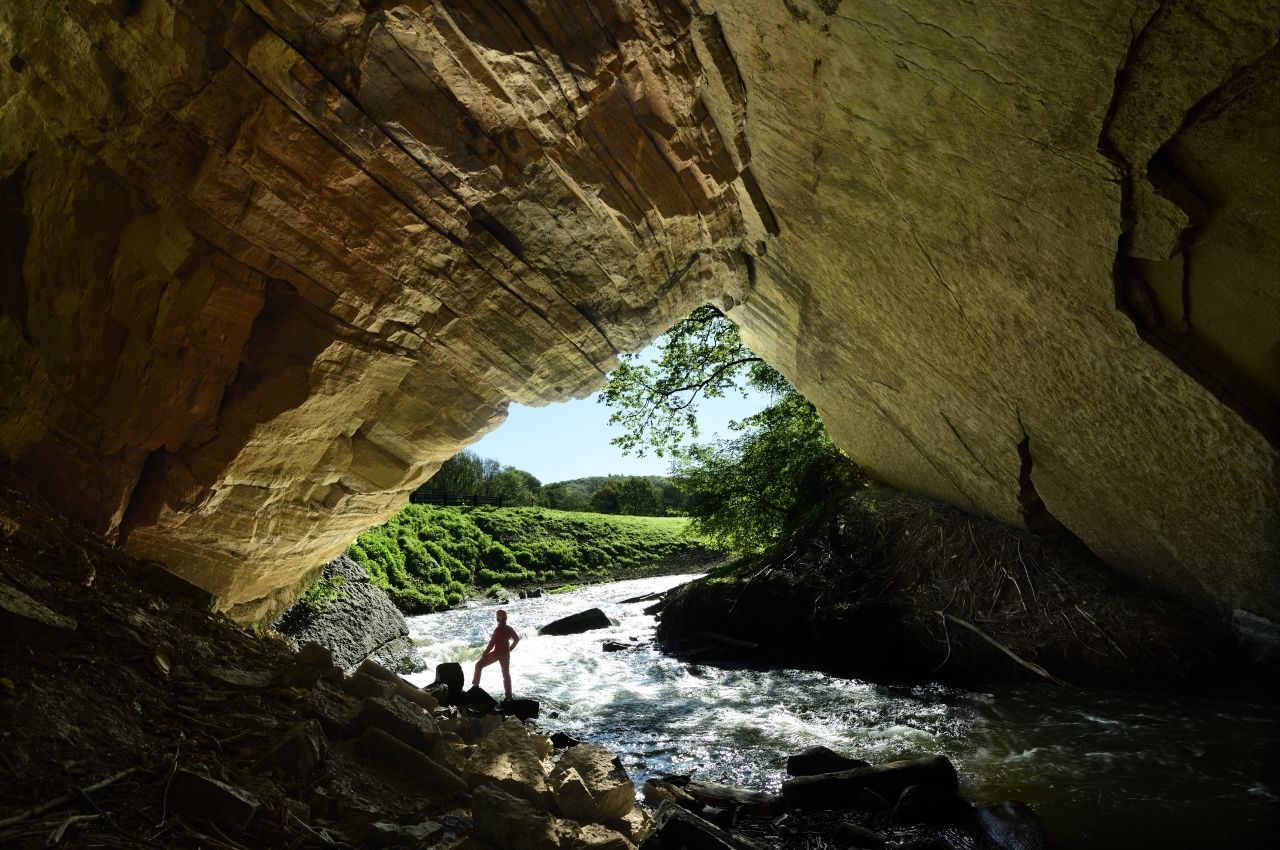 More than just a natural site, a symbol!
The Chasm of Belvaux is located in the very heart of the Famenne-Ardenne UNESCO Global Geopark, but it is also so much more; it is also the symbol of the Geopark. Our Geopark was officially recognized by the UNESCO and covers a territory which boasts and highlights a geological heritage of international significance.
The Geopark covers a surface area of 911 km² and is crossed by three different rivers: the Lesse, the Lomme and the Ourthe. The area boasts a unique geological potential that is highlighted in several fields, such as tourism and scientific research. It goes without saying that these extraordinary locations include the famous Cave of Han and its Wildlife Park!