Hanlloween: the invisible world reveals itself...
16 September 2021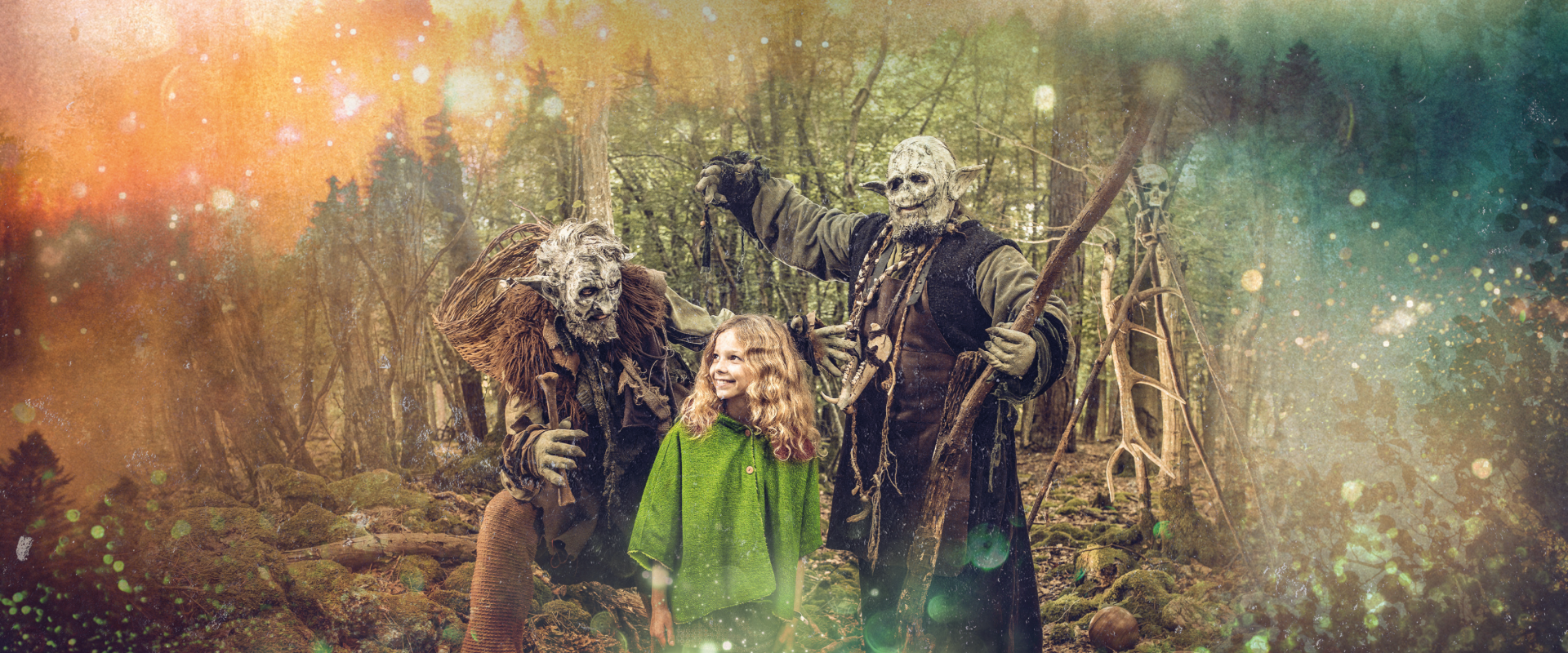 9 days filled with Halloween chills and thrills!
The pumpkins are cackling, the spiders are weaving their intricate webs and strange creatures roam the area... Enjoy the macabre and magical world of Halloween, when you visit the Cave or the Wildlife Park from 30 October to 7 November 2021!
From 31 October to 11 November, enjoy the delightfully quirky Halloween atmosphere during the classic visits to the Wildlife Park!
Daytime Hanlloween visits
​In the Wildlife Park
In the Wildlife Park, the forest spirits have awoken and mischievous and fantastic creatures have been spotted lurking between the trees and creeping along the forest paths…
Don't miss out on our extra special animal feeding experiences! They will take place every day from 30/10 to 07/11, along the Wildlife Park's Walking trail.
In the Cave
A horde of trolls has been spotted in the Cave. These mischievous creatures roam the galleries and chambers looking for innocent visitors to tease. Will you dare explore their weird and wacky world?
⚠️ From November 1, the Covid Safe Ticket will be required (from 16 years old) for the visit of the Cave.

Hanlloween evening shows
Spend a horrific evening in the Domain of the Caves of Han!
Creepy evening visits, with a 2 km walk through the darkness that has descended on the Wildlife Park where a string of strange events are about to take place! Walk through the Boine forest, bathed by moonlight, and meet the mysterious hill dwellers that populate the dark woods; wicked witches, bloodthirsty vampires and werewolves that only come out once a year… This walking visit, as surprising as it is eerily thrilling, is the perfect way to spend an unforgettable evening with friends or family! ⚠ Visits exclusively in French!
Check out our latest news and upcoming events here!