Highlights of your stay
Enjoy the magic of nature, from sunrise to sunset… Watch the first golden rays of the rising sun illuminate the landscape and admire the soft glow of the setting sun against the backdrop of a stunning natural environment. Enjoy an enchanting experience with your family or friends!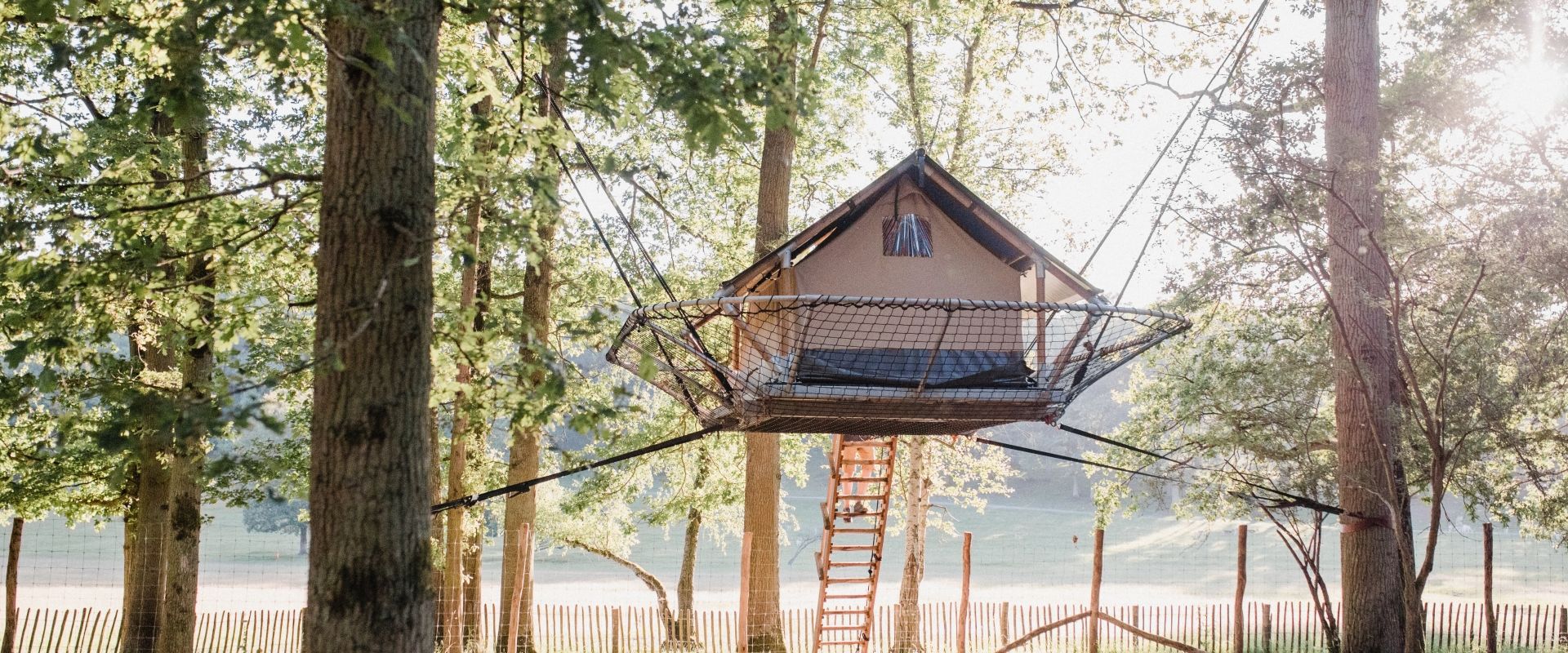 Our Bookings Team will let you know at what time you are expected to meet up with your appointed Ranger (between 16:00 and 17:45, depending on the date of your stay). Your very own personal Ranger will then take you and the other Tree Tent guests into the Wildlife Park by Safari-bus. The visit takes place just before closing time, so you can fully experience the sheer beauty and tranquillity of this gorgeous green setting.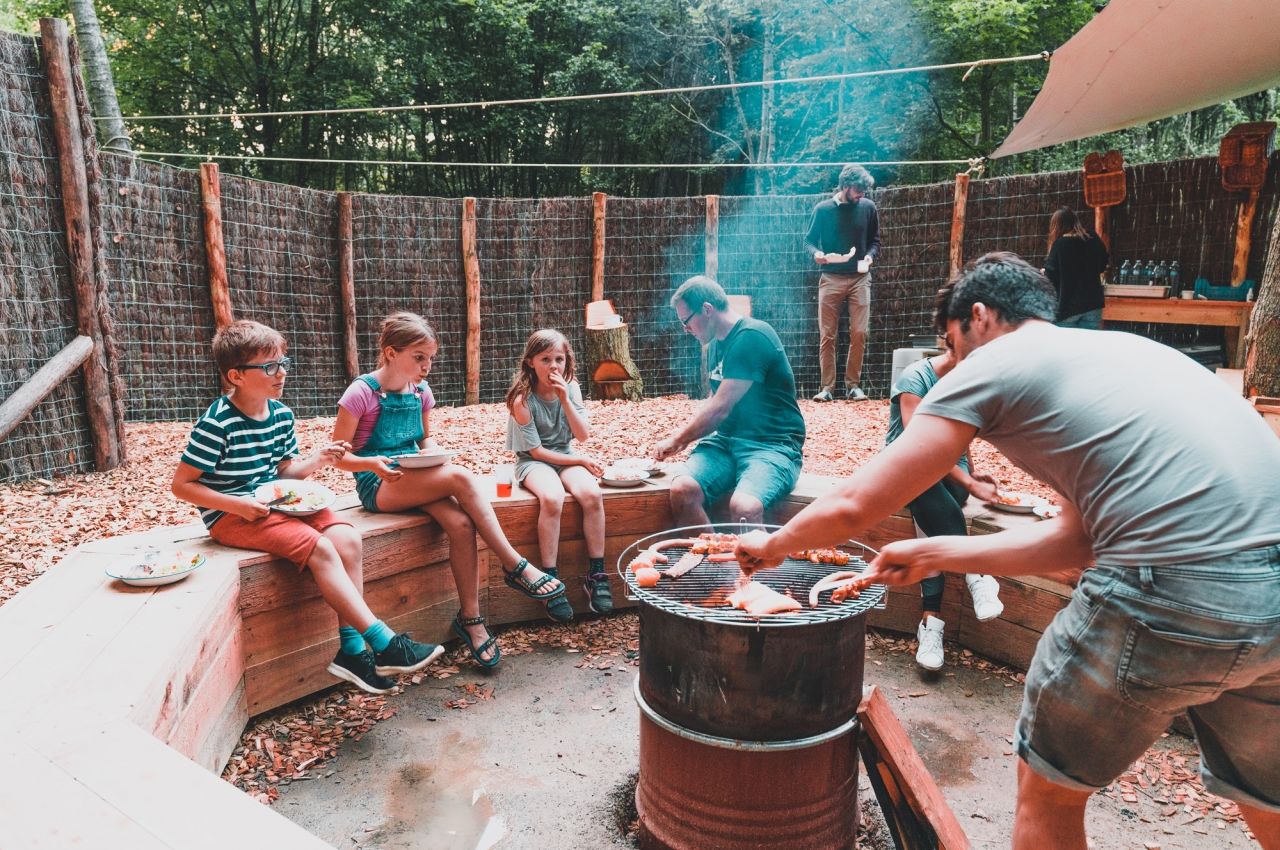 In the evening, enjoy a delicious barbecue, after which you can climb up to your cosy nest, suspended between the trees.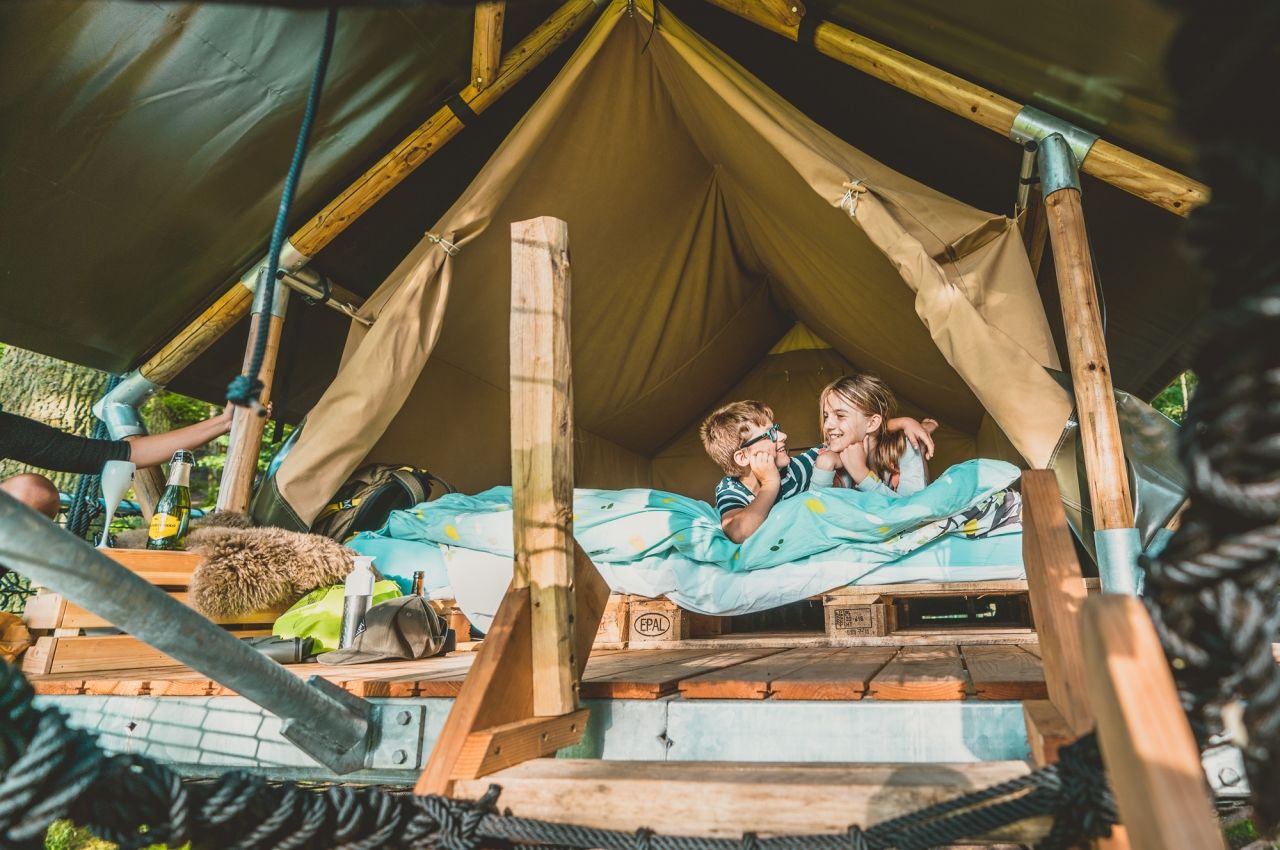 In the morning, after a refreshing night's sleep, you will be gently awakened by gaily chirping birds.
After a tasty breakfast, you will enjoy a restful walk through the heart of our Wildlife Park accompanied by one of our welcoming park rangers. A great way to feel connected to Mother Nature, far from the madding crowd...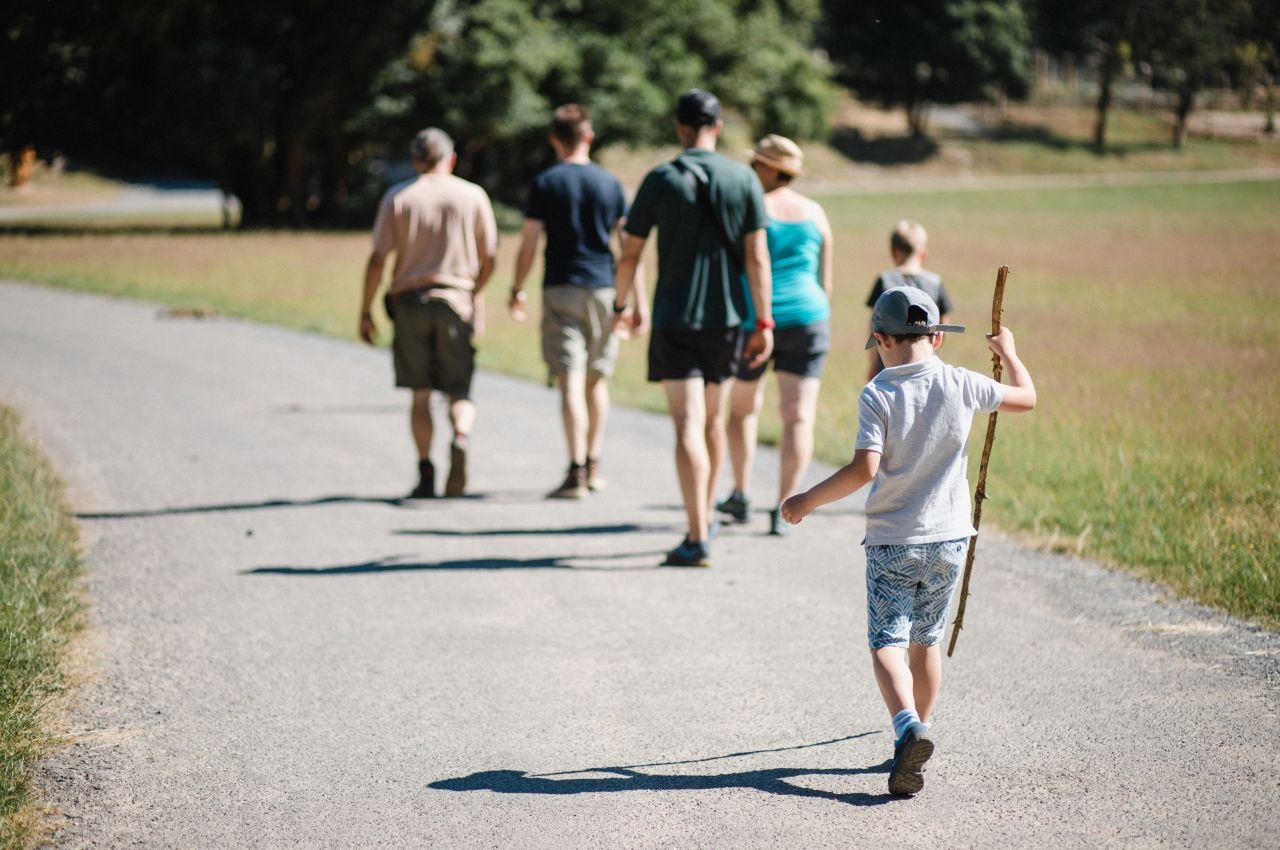 After the walk, you'll certainly be ready to set off and make the most of your PassHan ticket! You can discover our attractions either the day before or, if you prefer the day after your night in the trees! Discover:

The different attractions can be visited on seperate days if you wish: you can visit the Wildlife Park on one day and discover the Cave on another day. The same goes for the Prehistohan and the Han 1900 Museum.

An unforgettable stay…
An enchanting experience that will definitely put a twinkle in your eye and a spring in your step!​​