Useful information
Departure at 9h, the visit ends between 15h and 18h (depending on the group)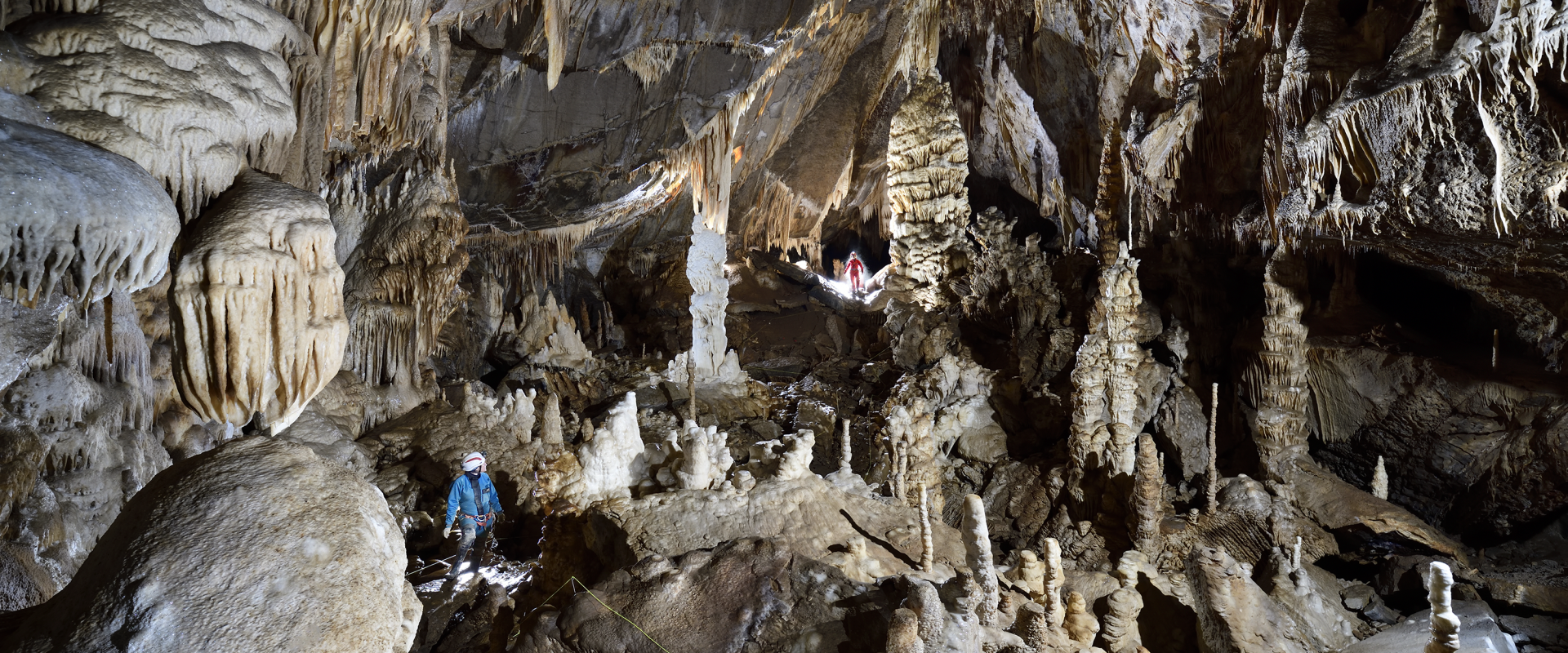 Dates
Available on weekends and Belgian Public Holidays, from April to mid-October.
Prices
Flat fee of 360 €/group + 40 €/person
Minimum age: 12 years. Min. 5 and max. 10 participants per visit.
Included in the price
Breakfast
A snack to take with you in the Cave
Champagne at the end of the course
A PassHan ticket, valid throughout the season, allowing you to visit the Cave, the Wildlife Park and the Han 1900 and PrehistoHan museums
A small gift to take home as a souvenir
Optional:
A rustic country meal after the visit. Price : 46 €/person (with a minimum of 5). Booking compulsory!
Equipment
Helmets, headlamps, protective oversuits and boots will be lent to you before you set off. You can also bring your own boots. We strongly recommend you bring a change of clothes!
Difficulty
We do not recommend this activity to persons with a heavy build, claustrophobics or visitors suffering from a heart disease.