The enchanted flute in the Cave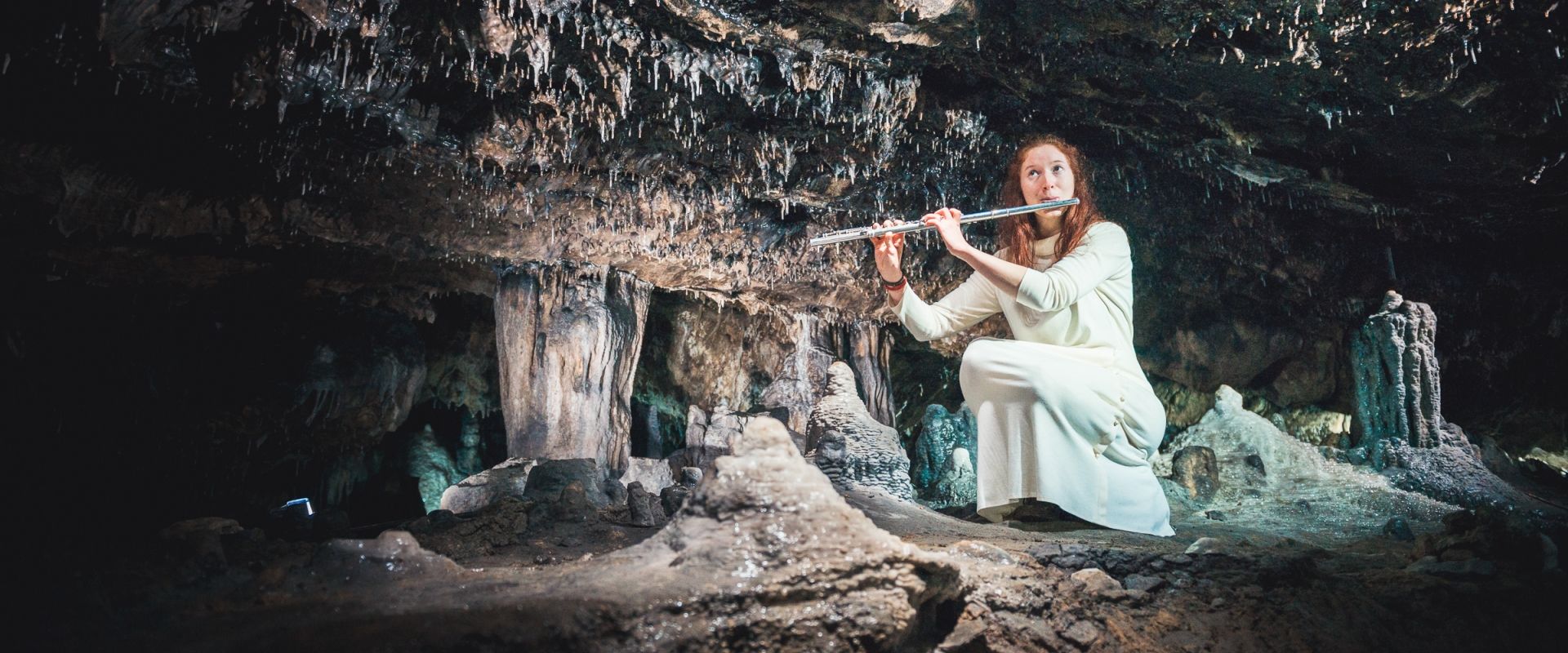 An enthralling musical tour through the cave's fairy-tale chambers!
Music notes will transform the regular visit to the Cave! Come and enjoy a special visit to the Cave of Han to the spellbinding tones of a transverse flute.
Rebecca Van Bogaert will take you on a musical journey with her melodious and poetic tones that add an interesting dimension to the Cave visit. Each chamber will echo with a unique musical universe, on a musical journey that will take you from classical music to world music and even art music and improvisation... An underground musical journey exploring the geological treasures of one the most beautiful caves in Europe! A unique and enthralling experience during which you will discover a totally different side of the Cave !
Visit commentaries exclusively in French!
Useful information
Please remember to dress warmly!
Booking compulsory
Buy your tickets online from our online ticketing shop:
Gold Pass annual ticket
Enjoy 50 % off a wide range of exclusive visits!