Once upon a time in the Cave ~ in French
Every Saturday and Sunday until 16/10/2022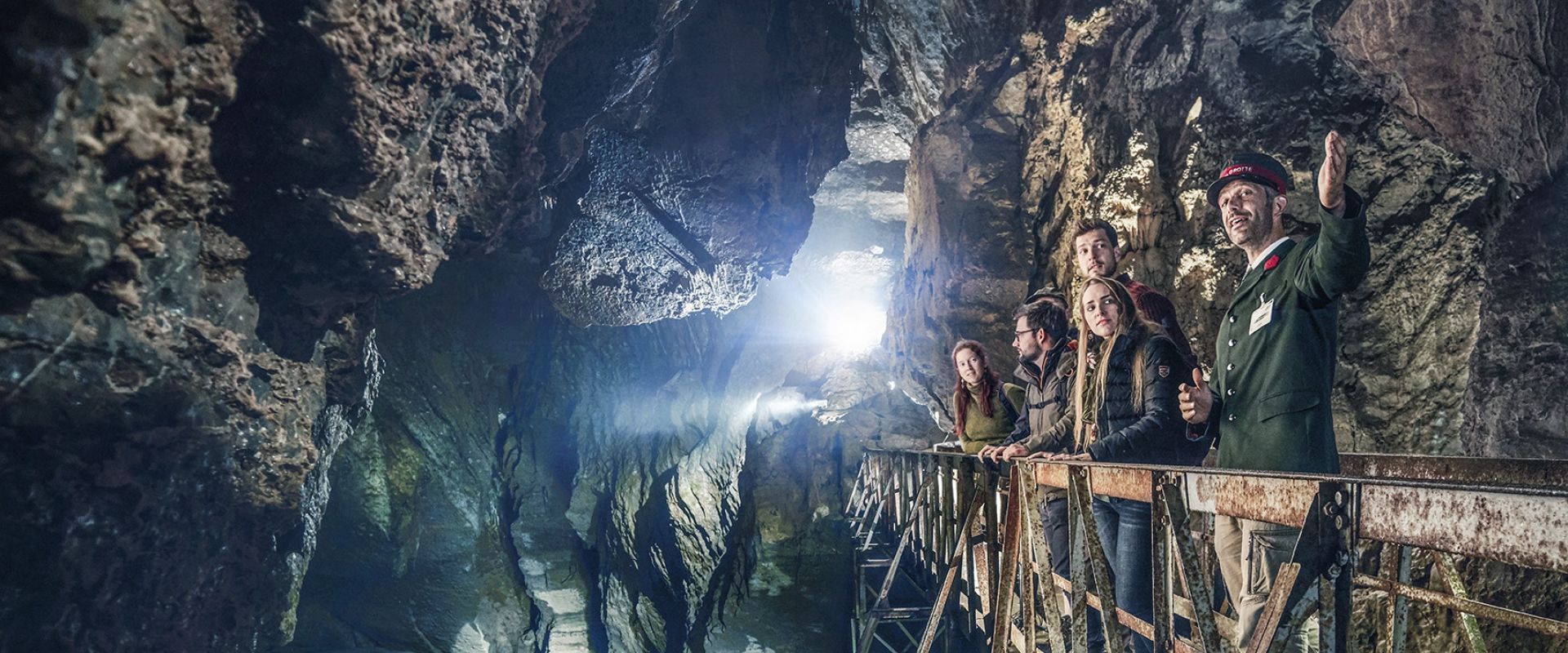 A journey back in time and into the depths of the Cave of Han
Travel towards the Cave of Han's historic entrance – located at the heart of our stunning Wildlife Park – aboard an old-fashioned tram. Make a fascinating underground journey and travel back in time. Relive the cave's eventful history by exploring its galleries with a torch in hand. Discover its most beautiful chambers and secret rooms with fairytale concretions sublimated by their LED lighting. Admire the Cave's geological treasures and let yourself be entranced by a Origin, a breathtaking sound and light show. An in-depth guide visit revealing all of the Cave of Han's secrets!

Visits exclusively in French!
Useful information
Please remember to dress warmly!
Booking compulsory
Buy your tickets online from our online ticketing shop:
Gold Pass annual ticket
Enjoy 50 % off a wide range of exclusive visits!